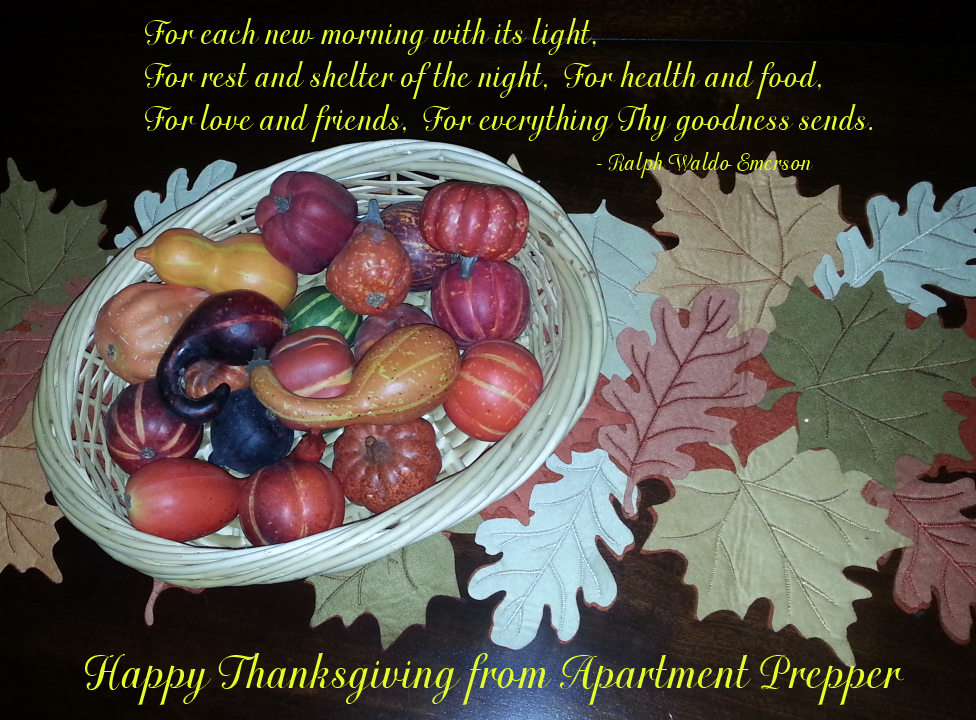 This post is by Bernie Carr, apartmentprepper.com
When you first realize you need to be ready for emergencies and adopt a preparedness mindset, you become very aware of all the things that can fail and go wrong.  Suddenly, you realize that threats abound and you try to minimize them as best as you can.
This Thanksgiving let us take the time to be grateful that things have not failed.  We still have a roof over our heads, the lights are on, water comes out of the faucets and we are able to enjoy a bountiful Thanksgiving meal with family and friends.  Let's not take these blessings for granted.  In spite of current problems, I am thankful we live in a great country and still enjoy many freedoms that are denied in many countries.
I also want to express my appreciation to all my readers; writing and interacting with you brings me joy.  I'd also like recognize our sponsors-thank you for your support.
Happy Thanksgiving everyone!
© Apartment Prepper 2014