At my last post we discussed backup cooking methods when there is no electricity http://wp.me/p1dmhM-pv.   We purchased the backpacking stove for two reasons:  we would like to go backpacking one of these days, and we also wanted a lightweight stove in case we have to evacuate in an emergency.
It was still in the box with the rest of the supplies so we needed to test it.  When you are in the midst of an emergency the last thing you'd want is to find out your equipment does not work.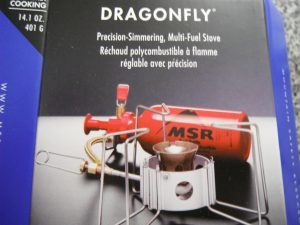 The fuel canister appears in the photo but it is not included in the box.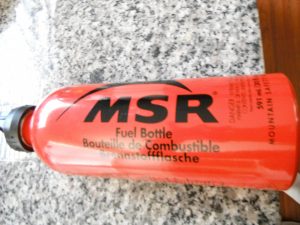 It is a separate purchase.  The fuel that goes in it also is separate.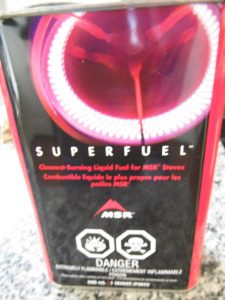 Kerosene would also work on this stove.
Following the step by step instructions, you pour the fuel into the canister and attach the hose and pump to the fuel canister.  You had to pump the canister 20-30 times depending on how full it is to create pressure before attaching it to the stove.  You also had to assemble the stove and lay it on top of an aluminum heat reflector.  Once you had it all connected, and properly adjusted, you light the wick of the stove and the flame comes up yellow.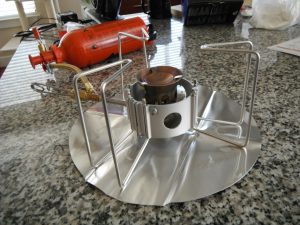 After a few minutes the flame turns blue and it is ready to use.
I think I would keep these instructions close to the stove, as I don't think I would remember everything.  During the test, I noticed the stove does give off a distinct fuel smell so we had to throw open all windows and turn on the fans.  These little stoves are definitely for outdoor use and I do not recommend using them indoors.