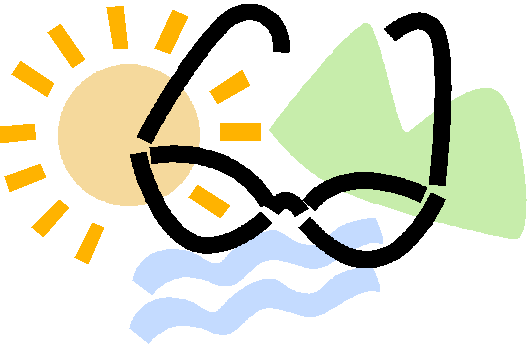 I was watching an episode of Doomsday Preppers a couple of weeks ago, I think it was the one about the underwater cache.  The teen daughter was in the machine shop and suddenly got an eye injury from some flying debris. 
Just a couple of days later, I got splattered by hot bacon grease as I was frying bacon.  Luckily, it only got me in the corner of my eye.  I should have been wearing my eyeglasses.
This got me to thinking that in a major disaster, having an eye injury would reallymake life even more difficult.
 How to reduce the risk of eye injuries while doing common prepping activities
 Wear safety goggles when cutting wood with a chainsaw or an ax.

 

A flying piece of bark or wood shard can easily puncture your eyes.
When engaging in building projects or even just painting indoors, were glasses for protection
Whether clearing land or just mowing the lawn, find and pick up rubble before running the mower, to avoid flying debris.

 
Wear shooting goggles for shooting or target practice.

 

There some that offer protection over prescription glasses.  However, if you don't want goggles, eyeglasses or sunglasses are better than no eye protection.
When cooking or canning, keep your face at a safe distance from the steam when you open or lift any lids.

 

This sounds may seem so basic and common sense advice, but something that is often forgotten.
Keep toddlers away from stoves that have pots containing boiling liquids or frying oils.

 

This is another one that seems like it's not worth mentioning, but I actually know a couple whose toddler pulled a pot of boiling water from the stove and got severely burned.

  They were both in the kitchen getting ready for Thanksgiving, but it happened in seconds. 

The little boy had third degree burns; fortunately he has since recovered.
On the same note, keep young kids away from toys or tools that have sharp points or edges, until they are old enough to teach the dangers of "running with scissors."
Protect your eyes from the sun when doing work outdoors – wear sunglasses with UV protection.
Keep a backup pair of eyeglasses and/or contact lenses in your first aid kit.

Not convinced?  Watch the Twilight Zone episode "Time Enough at Last"
Our eyes are fragile, yet we don't think about them much, until something happens.  They weren't lying in Christmas Story when the adults told Ralphie "You'll shoot an eye out!"   Wearing eye protection will help prevent that from happening.
© Apartment Prepper 2013

Buy Gold and Silver Coins
For easy ways to become more prepared, read my book: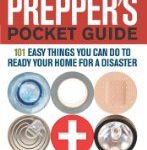 For low-cost ways to prep: