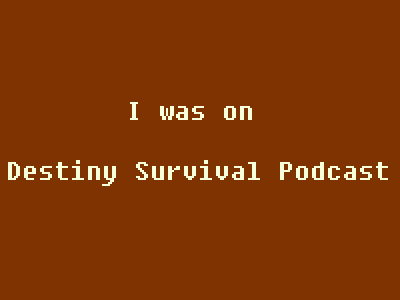 Just a quick post to share the link for my conversation with John Wesley Smith at Destiny Survival Podcast Radio Show.
Here is the blog post:  http://destinysurvival.com/2014/05/23/introduce-young-children-to-prepping-with-jake-and-millers-big-adventure/
You'll also find some great articles on the Destiny Survival blog.  Check them out!
© Apartment Prepper 2014
Please click here to vote for me at Top Prepper Websites!