We held the random drawing among the comments received for the giveaway of Joe Nobody's latest book, The Home Schooled Shootist.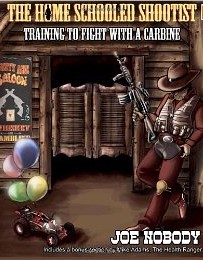 The winner is  countrygirl.   A notification email has been sent to our lucky winner.
Thanks everyone for entering this giveaway and sharing your thoughts about defense as part of your survival plan.
I am already planning our new giveaway for next week.   It'll be fun so check back on Monday, 11/19 and I will announce the details.