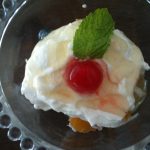 This post is by Bernie Carr, apartmentprepper.com
I really like Greek style yogurt.   Since it's more expensive that regular yogurt, I decided to find out if I can save some money by modifying the original crockpot recipe and make Greek style yogurt at home.   After a couple of experiments, here is the the one that came out just right.   (Note:  The recipe has some similarities with making regular yogurt, but follow the instructions below if you want firm Greek style yogurt.)
Ingredients:
2 tbsp Greek style yogurt
4 cups of milk,  plus 2 tbsp of milk to be saved and used later
You will also need: crockpot, 2 towels, cooking thermometer (the turkey thermometer worked fine) mesh strainer, large coffee filter, container for storing.
Directions:
1.  Pour 4 cups of milk into the slow cooker and set on low for 1 1/2 hours.  Once the milk reaches 170 degrees, turn off the heat and let the slow cooker cool down for 20-40 minutes.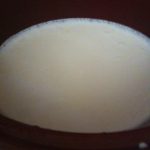 2.  Check the temperature after 40 minutes.  The milk should have cooled down to 105-110 degrees.   You will notice a "skin" has formed on top of the milk.
3.  Once you reached 105-110 degrees, mix the 2 tbsp milk with 2 tbsp Greek yogurt with a spoon.  Pour the milk/yogurt mixture down the side of the crockpot to avoid disturbing the skin that has formed on top of the lukewarm milk.
4.  Cover the crockpot first with aluminum foil, then with the lid.  Then cover it with two towels to keep it lukewarm.   Leave it alone for 8-12 hours and it will thicken.  I checked mine about halfway through and the crockpot had cooled completely so I turned it on "warm" for about 10 minutes then turned it off again.  I left it alone for the rest of the time.
5.  Check the yogurt after 8-12 hours and you will see that it has thickened but has some liquid around it. Do not leave it much longer than 12 hours, as the yogurt will get more sour.
6.  Line the mesh strainer with a coffee filter (or cheesecloth) and set it over a small pot.
7.  Pour the yogurt into the strainer and let it drain for 15-20 minutes.  You will find about 3/4-1 cup of liquid.  Some cooks use this liquid for baking.  I had no use for it at the time so I threw it away.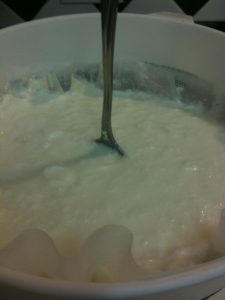 8.  You now have Greek style yogurt.  Pour into containers and refrigerate before using.  It will firm up some more after it has cooled.
The resulting Greek style yogurt was very tasty served with honey.  I found out this yogurt can also be substituted for sour cream.  I used it to make dip and it turned out well.
Save a couple of tablespoons of yogurt to use for your next batch.
Overall making it yourself is much cheaper than buying Greek style yogurt, as the store bought brands run about $1.25 for six ounces.  I only spent about $1 for a quart of milk, and made about 24 ounces of yogurt which would have costed $5.  Now that I know what to do, I will double the recipe next time.
© Apartment Prepper 2012
Check out my children's book:
Jake and Miller's Big Adventure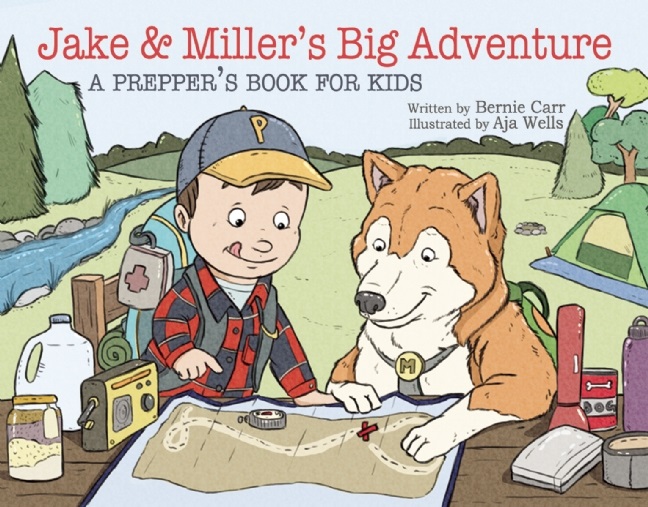 For more preparedness tips, read my book: