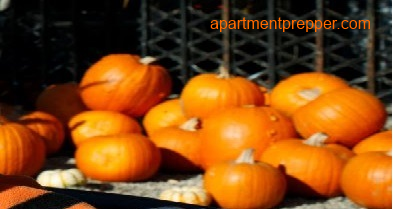 Welcome to another Monday Musings where we share blog updates and interesting links.
First the updates:
Introducing Prep & Pantry for Android!   From our long time sponsor, Prep and Pantry, the app that helps you organize your preps:  The long awaited android version is now available for download on Google Play.  For a very limited time the upgrade to Pro is 50% off regular price!  Search Prep & Pantry on Google Play or visit http://www.PrepAndPantry.com
Book and product reviews  I'm working on scheduling books and product reviews, and our calendar is full until January.  I read each book and try out every product before posting a review, so it takes me a while.  To everyone who has a review pending, I appreciate your patience!
Giveaways, giveaways!  Apartment Prepper is having an unprecedented number  giveaways this week!
I've joined with other preparedness bloggers for a new giveaway that starts today, so be sure to check out the next post.
And, we're having another one this coming Friday, November 1st.,  sponsored by the Berkey Guy/LPC Survival So please keep checking back!
And now for the links…
Valuable tips to get started   The Organized Prepper recently posted a huge collection of tips about getting started from various prepper bloggers.  Take a look, you are bound to pick up a tip or two.  45 Prepper and Survivalist Experts on Getting Started Prepping

Hope this doesn't happen here Could Prepping Become Illegal Here Too? Venezuelan Gov't To Detain "Hoarders"
Discuss your preps with your family  Most preppers plan on being available when an emergency happens and rarely consider what the family will do in their absence.  See Can your Spouse and Kids Locate Your Preps if You're Down and Out or MIA?
Survival Medicines  Very informative article – see Alternative Antibiotics by Dr Bones.
Fall is the best time to do this   It's sounds so easy to Grow your Own Garlic  so why not give it a try!
Good list to print  Great list of substitutions for ingredients in the kitchen  Handy Kitchen Substitutions
Take care and have a great week everyone!