This post is by Bernie Carr, apartmentprepper.com
Welcome to another Monday Musings, where we share interesting links about all things preparedness, as well as updates on the blog.
First the blog updates…
What I am reading this week  Over the summer, I took a small break from reading non-fiction books and instead read different fiction genres such as Never Let Me Go by Kazuo Ishiguro, The Graveyard Book by Neil Gaiman and a few others.  In case you are curious, both were vastly different and were interesting to read.  Now I am back to reading preparedness books and currently reading the following:
Start Prepping!: GET PREPARED-FOR LIFE: A 10-Step Path to Emergency Preparedness So You Can Survive Any Disaster by Tim Young

Prepper's Natural Medicine: Life-Saving Herbs, Essential Oils and Natural Remedies for When There is No Doctor by Cat Ellis
I will post reviews soon!
My next project  I am eagerly awaiting delivery of my Back to the Roots Water Garden parts so I can get started with an aquaponics system for a small space.  According to the Amazon description:
New version now includes silent, submersible water pump and 360° view

Self-cleaning fish tank that grows food

Fish waste feeds the plants; Plants clean the water

Everything you need to get started, including water pump, organic seeds and a discount coupon for a Betta fish

Designed and manufactured in the USA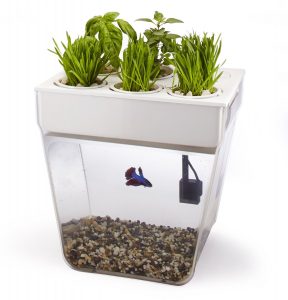 I am excited to try this and will post about it about it as well.
Now for the links…
Why the Great Crash is Still in Motion
Trying Different Canned Meats (some expired)
Eleven Strategies for Minimizing and Avoiding Shopping
A Glimpse at Everyday Life Without Running Water
Could You Really Turn Family Away in a Disaster?
8 Wilderness Survival Skills You Can Use for Urban Survival
Audit Your Frugal Living Budget
Take care and have a great week everyone!