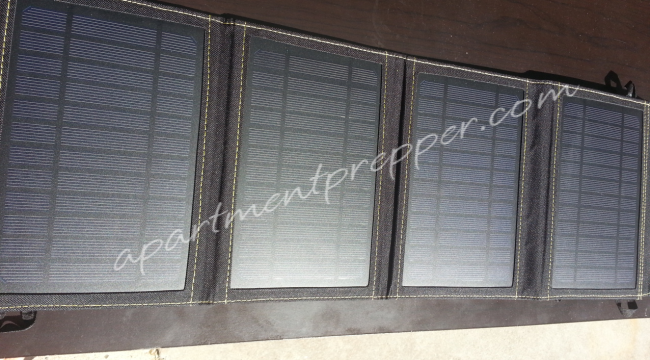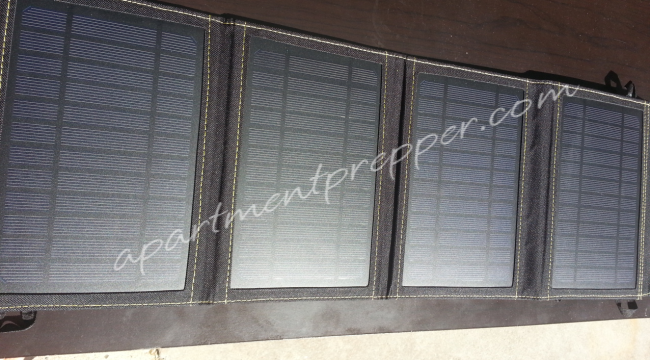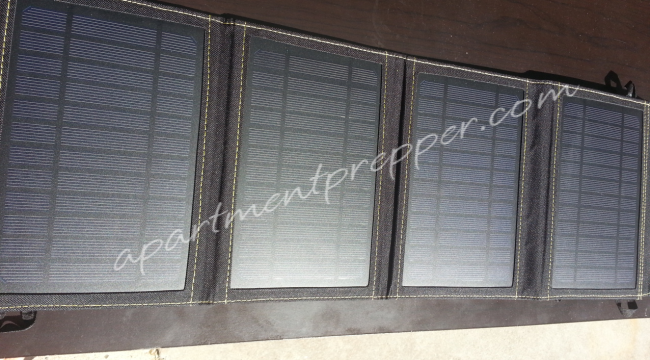 I had the opportunity to test out the SunJack portable solar charger.  
What is the SunJack?
It is a portable solar charger by GigaWatt that can charge any USB device – phones, tablets, GPS, cameras, speakers, lights, and more.
Here is how it works:

The SunJack harnesses solar energy for direct charging or it can store power in a removable UltraSlim battery for use 24/7, rain or shine. After only 5 hours of direct sunlight, the 14 watt SunJack can power either 4 iPhones, 0.7 iPads or 8-9 hours of LED light using the SunJack USB CampLight. Unlike many other chargers, the SunJack kit includes a 1-2 batteries enabling you to simultaneously power 4 to 6 USB devices at a rate equal to on-grid charge speed (2 Amp).

Here is the SunJack right out of the box.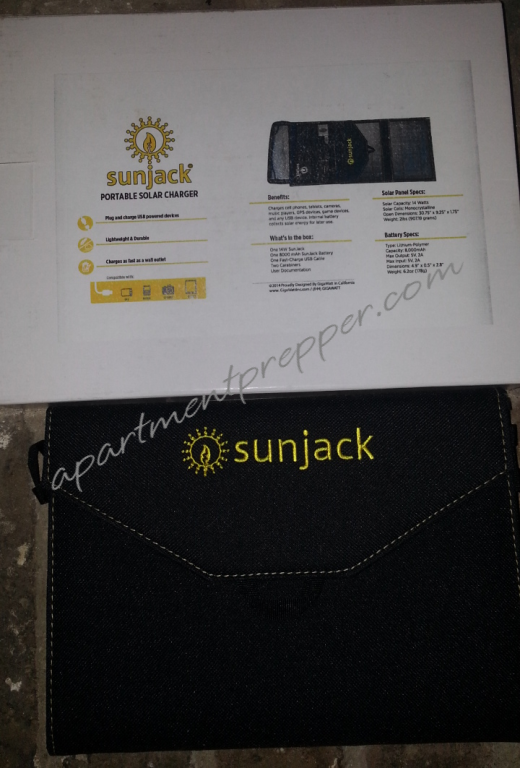 It comes with the four solar panels with USB charging unit, the battery pack, two carabiners and instructions for use.
I tried it out by leaving the SunJack outside on a small coffee table exposed to direct sunlight.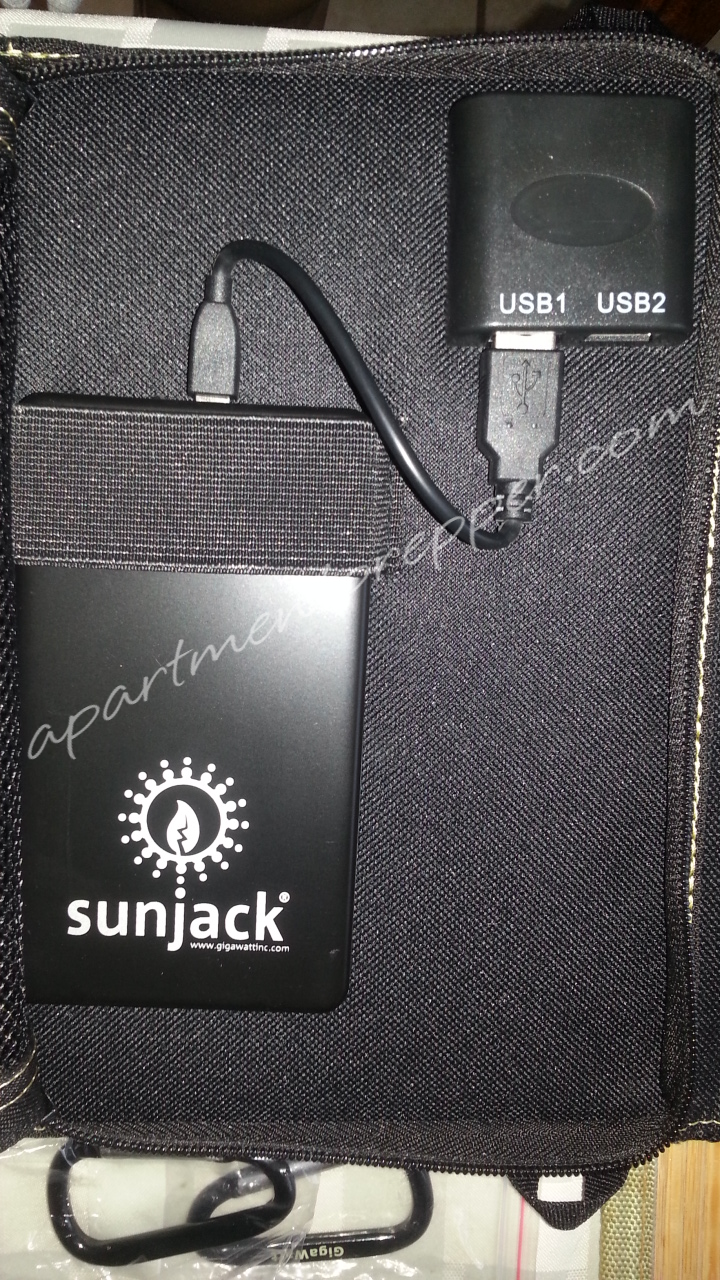 You plug the battery to the charging unit and leave it alone in direct sunlight.
I left it out there for three hours
After three hours, I checked on the charge and found it was almost fully charged: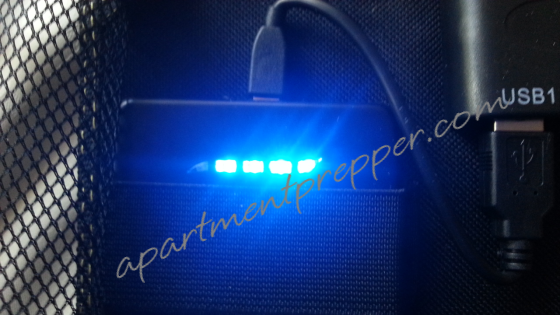 There was only one more light indicator not lighting up at this point.    I asked my contact at SunJack about this and here is what he told me:
The last 20% charges a little slower to protect the battery and maximize the battery life. This is characteristic of Lithium batteries charge circuitry. Most likely if the battery is left in full sun for 5-6 hours the last led would also light up. 4 hours in full sun usually gets the battery 80% charged. Note this also occurs with iPhones as they charge to 80% really fast then charge speed slows down for last 20%.
It does make sense, as my own phone does the same thing.  After the final two hours, the fifth one lit up.
After the SunJack was fully charged, I charged up my phone and was pleased that the SunJack charged as quickly as am electric wall plug.  I've tested other solar chargers and the charging time is much slower than this one.  Granted, it was a smaller one with only three panels, but regardless, I was impressed at the fast charge of the SunJack.  Using the fully charged battery, I was able to charge my phone four times
The SunJack would be handy while camping to power up small devices – you can harness the power of the sun since you are outside already.  I think the SunJack is a great backup power source in the event of a power outage, or other emergencies.  As of this writing, it is available on Amazon and is also carried by LPC Survival.  The SunJack is well worth it.