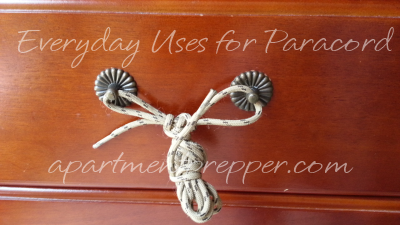 What is paracord?   Paracord is often cited as an essential item in a prepper's tool box.  It is a lightweight nylon cord that was used for parachutes in World War II. It is also known as 550 cord, as it is rated to hold up to 550 pounds. Paracord is somewhat elastic; it is composed of inner strands and an outer nylon sheath.
Paracord ihas multiple emergency uses such as stringing tarp or tying branches together, securing gear to a luggage rack or securing items to a backpack or go-bag.  The inner strings can be used as a fishing line, to sew or repair clothing, or as substitute for dental floss.
I have found that paracord has many uses around the house, and can be used in day to day living.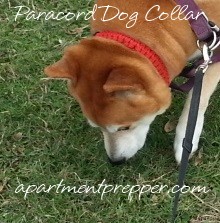 Create gift items such as bracelets and belts
Use as a clothes line
Replacement for shoelaces
Curtain tie-backs
Desk drawer pull  (photo above) My work desk drawer handle broke and I was having a hard time opening it.   We didn't want to have to go to the home improvement store to buy new drawer hardware so Mr. Apt. Prepper rigged it with leftover paracord.  It works!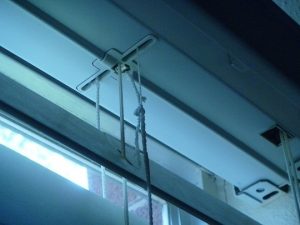 I always thought paracord is a helpful item to have around, but now I am convinced it is essential not only for emergencies, but for everyday repairs.
I like being able to use preparedness gear for everyday needs. If you have other uses for paracord, please share them in the comments!
© Apartment Prepper 2014
Vote for Me!
Please click here to vote for me at Top Prepper Websites!
For easy ways to become more prepared, read my book: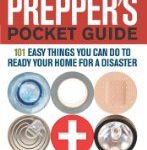 For low-cost ways to prep: