This post is by Bernie Carr, apartmentprepper.com
I haven't done a Self Sufficiency Saturday post in a while so I thought I'd feature something light and easy today.
Every time I buy a watermelon half of it gets mushy in the refrigerator before it gets eaten.  I end up throwing it away and I hate wasting food.   Learning how to use leftovers is a good self-sufficiency skill and also a wise use of resources.
One day I decided to experiment with the leftover watermelon.  I froze the mushy watermelon (seeds removed) chunks.
After they were frozen, I threw them in the blender (we use a Nutribullet) and made watermelon slushie.  It tasted great!  The whole family enjoyed it  We had a delicious treat and all the watermelon got used up.
Here is the recipe:  Please note these are estimates and you may have to adjust according to your blender capacity and to your taste.
Ingredients: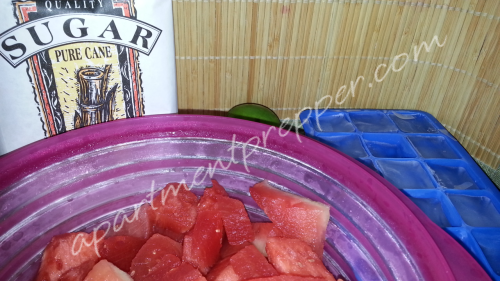 2 cups frozen watermelon (you can use fresh watermelon but add ice)
1 cup cold water
juice of 1-2 limes
1/2 cup of sugar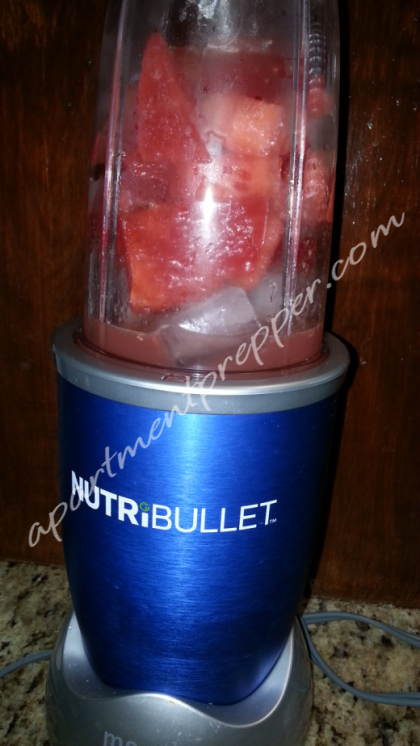 Directions:
Add all ingredients into the blender.   Puree or blend at high speed for one to two minutes until well mixed.
That's it!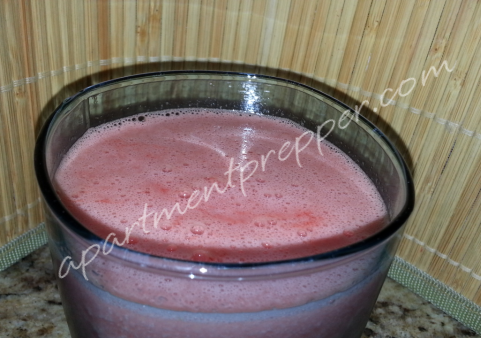 © Apartment Prepper 2014