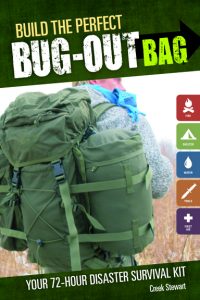 You can win a free autographed copy of Build the Perfect Bug Out Bag.  See my review:
Just leave a comment below on the following subject: 
What would make you decide to bug out of your home versus shelter in place?
The winner will be a random drawing from all the comment writers.  Contest ends on Sunday, May 27, 2012 at 8 pm Central, and I will announce the lucky winner on Monday, May 28th. 
Good luck!
THIS DRAWING IS NOW CLOSED.