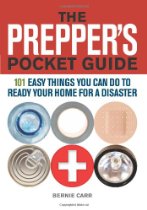 As I write this, the stock market was taking another beating, with many factors contributing to the sell-off:  high unemployment, European debt crisis, inflation fears, bad housing market…  The list goes on.  The experts indicate "we are dangerously close to a recession."  I don't think it ever left.  But if the "big players" are worried, should we worry as well?  Instead of fretting, why not take some simple steps now to "recession-proof" your finances?
Cut down on expenses.   Even if you think you've already cut down, check again.  I thought I all my subscriptions, I was mistaken.  I discovered I had a subscription to a magazine that had not delivered in months, so I called and asked for a refund for the remaining issues.  Every dollar counts.
Stop getting into more debt, and pay down your balances.
If you are employed, make an extra effort to be noticed as a valuable worker.
Learn some new skills that would make you more marketable.  OR, learn some new skills you can use to have a mini side business.
Save money and build up your emergency fund.
Start your stockpile of food, water and essential supplies.  Don't neglect comfort foods like chocolate, wine or beer (if you like these); they are good for morale.
Start a garden and grow vegetables, herbs that your family will use.
Brainstorm on ways you can raise funds to build savings or increase your income:  get together hold a neighborhood garage sale, sell stuff on E-bay or Craigslist, use your skills or hobbies to make extra cash.
Take care of your health; get your health and dental check ups, fill your prescriptions.
Check out this article"Personal Financial SHTF Experience" on FerFAL's blog http://ferfal.blogspot.com/2011/08/personal-financial-shtf-experience.html.  It's a great personal account that shows if you plan well, you will weather any storm that comes your way.
For easy ways to become more prepared, read my book: