I am excited to welcome our latest sponsor, My Patriot Supply.
Who is My Patriot Supply?
My Patriot Supply is a store specializing in self-sufficiency and emergency preparedness.  It was established in 2008.  The store's founders live the preparedness lifestyle and understand the needs of this community.  They believe that true freedom comes from attaining a certain level of self-reliance and their survival store was created with this truth in mind.
Products
My Patriot Supply features only the finest quality survival items, including:
their signature Survival Seed Vault, a wide selection of individual survival heirloom seeds,
home canning supplies
Emergency water filtration, featuring the Survival Spring, the next generation personal water filtration straw that eliminates 99.9999% of waterborne bacteria and parasites.
No matter what your survival needs, you can trust that you will find quality products and be treated with respect.
Food Storage Offers
For a limited time, My Patriot Supply is offering Apartment Prepper readers these great deals:
72 hour food kit for only $10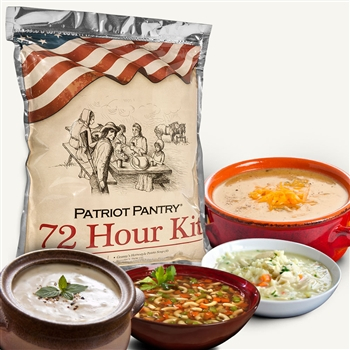 The kit contains 16 servings, with up to 25 years shelf life.
Includes 4 servings of the following in military grade Mylar pouches:
Blue Ribbon Creamy Chicken Rice
Granny's Homestyle Potato Soup
Traveler's Stew
Liberty Bell Potato Cheddar Soup
4 Emergency Week Food Supply for just $99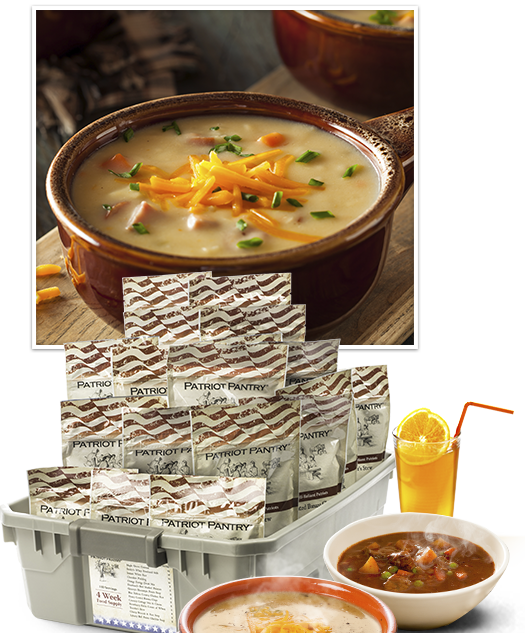 -140 adult servings
-Healthy food, drinks & snacks
-Up to 25-year shelf life
-Rugged slimline tote included
-FREE Shipping!
My Patriot Supply food products are made in Salt Lake City, Utah.
If you are looking to boost your food storage quickly and easily, grab these deals before they are gone.  Just click on the link below:
© Apartment Prepper 2017