(Editor's note:  Today's post is about a subject that interests me greatly:  hydroponics, because it works well in small spaces.  The post is written by Chris Wimmer, who writes at Health Smart Living
What is Hydroponics?
Hydroponics is generally translated from the Latin and Greek languages meaning "working water".  The Greeks and Romans described this farming technique this way because the water was always in motion. A more modern way to explain hydroponics is growing plants without soil.  A variety of mediums are used in place of soil which is soaked in a nutrient rich water solution.
Benefits of hydroponics
I could probably list well over a dozen benefits but I'll just list the most important:
Improved food independence
Shorter growing cycles
Improved yield
Less space required
The reason you are able to basically grow more food, faster, and in less space is due to the direct exposure of nutrients to the roots.  Traditional soil based gardening requires the plants to seek out the nutrients in the soil which actually takes a lot of effort which could be used to grow more vegetation, flowers and fruit.
The basic parts of a hydroponic system
Hydroponic systems come in many different 'flavors' but all have a few key common components. 
Grow Tray:  The plants grow in a tray that is filled with an inert media which acts as a soil substitute. Common media includes coconut fiber, gravel, and rockwool.  The media provides root stability and the right mix of oxygen and water.
Reservoir:   A holding tank for the nutrient rich water which is pumped onto the roots of the plants.
Pump:   A small pump to push the water from the reservoir to the grow tray
Timer:  The real beauty of hydroponics.  A timer can help automate your system which can make it virtually maintenance free.
Ideal crops for hydroponics
Almost anything can be grown hydroponically however some plants do better and are simply more practically.  Stick with compact plants that you harvest above the ground.
Some great examples include:
Herbs (Basil, oregano, Thyme, etc)
Tomatoes
Peppers
Lettuce
Spinach
 How hydroponics can be done in small and creative spaces
Hydroponic plants can be planted twice as close as compared to soil based planting as they will not compete for soil nutrients.  They only need enough vertical space to grow up.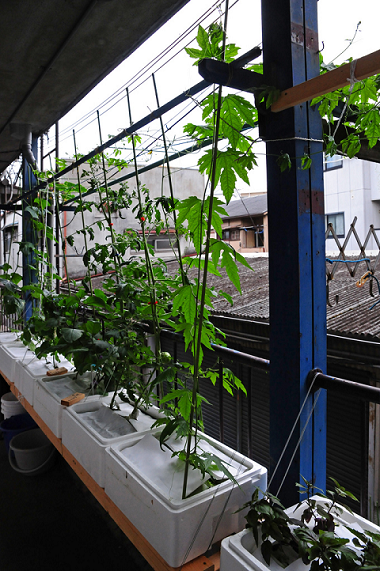 Another great way to maximize your plantable space is to be creative.  Do you have an outside empty wall?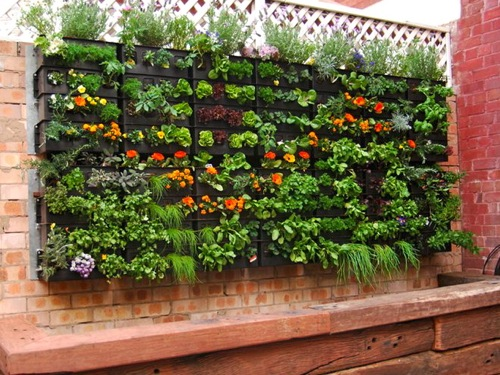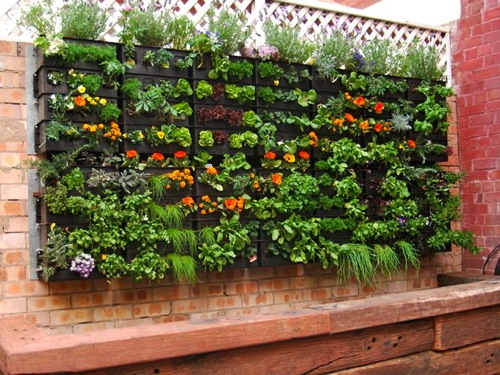 What about a sunny window?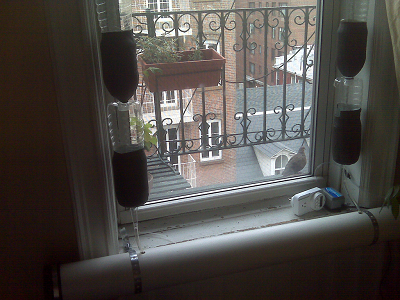 A few final tips to simplify getting started and ensuring success…
Start small.

 

You'll learn a lot from your first experience and can apply that to your next planting.
Use seedlings from the local nursery if you have never germinated seeds.
Ensure the location you select will receive at least 12 hours of sunlight and maintain a temperature in the low 70's.

 

If this isn't possible than plan to have supplemental light and heat.
Now that you have heard the basics are you interested learning more?  You can read more at my personal blog Health Smart Living  http://healthsmartliving.com/hydroponics or I'd recommend checking out instructables (http://www.instructables.com/id/Hydroponic-Soda-Bottle-System/).  Both have some very detailed hands-on ways to set up a hydroponic garden.
About the Author: Chris Wimmer is an urban hydroponic hobbyist who grew up in the Oregon country side enjoying the open spaces. Chris shares how he uses hydroponics to maximize his small Chicago urban garden space on his blog:   http://healthsmartliving.com/hydroponics/