Every year, people go into a panic mode when a winter storm comes, power goes out and they have no way to heat their homes.  I've received various emails from readers wondering how to heat their apartments when electricity is out.  Unless you've already installed a wood-burning stove, there are very few options out there.  I've written about this subject and always thought there must be another way.
Then I heard from Kevin Cox.  Kevin has developed a power outage survival stove that can be stored un-assembled in a closet or garage, and wheeled out whenever you need to heat in an emergency such as power outage during a snow storm.  The Power Outage Survival stove is a temporary wood burning stove that you can keep just for emergencies.
Kevin has a Kickstarter Project:  Power Outage Survival Stove  (https://www.kickstarter.com/projects/1164092551/power-outage-survival-stove/description) to get this stove developed.   The Power Outage Survival Stove Kickstarter has all the details.  You won't find a slick advertising package; what you will find is the idea is a good one, and the features of this stove, once developed can really help a lot of people prepare for a heating emergency.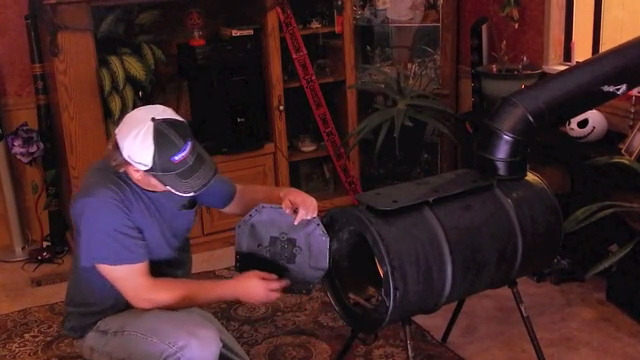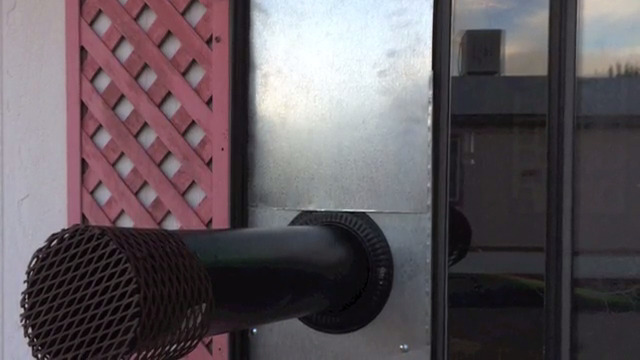 Here are some details about the Power Outage Survival Stove:
Requires no tools to assemble – uses wing nuts to put together.
All the parts easily fit inside the unit for storage
Unit weighs 50 lbs. total, but it has wheels and can easily be rolled to the room you wish to heat.
Can easily warm up a room up to 300 square feet
Spark arrestors are built in to prevent fire.
Comes with a window sleeve to fit your window where the exhaust pipe is attached.  The exhaust goes out the stove pipe like any other wood stove.
You need wood to burn, and a window to run the exhaust.  In an emergency you may need alternatives – Duraflame logs would work, as well as coal on a temporary basis
Can be assembled to fit in homes, apartments or RVs, as long as you have a window to run the exhaust.  Make sure the room is well-ventilated.
Being a wood stove, you can also cook on the top surface.
When not in use, stove can be stored in a pantry or closet.
The Power Outage Survival Stove Kickstarter is definitely worth your while to investigate.  Check out the Kickstarter page and watch the video to see how it is assembled.  Take in all the details – if you have any questions, there is an "Ask a Question" button under the FAQ that you can click to ask Kevin your question.
Disclosure: This is a professional review site that sometimes receives compensation or free merchandise from the companies whose products we review and recommend. We are independently owned and the opinions expressed here are our own. Apartmentprepper.com is a participant in the Amazon Services LLC Associates Program, an affiliate advertising program designed to provide a means for sites to earn advertising fees by advertising and linking to Amazon.com