This post is by Bernie Carr, apartmentprepper.com
I've been wanting to try making vanilla for a long time.  I use a lot of vanilla for making muffins and desserts, but always found real vanilla to be expensive.  This is an ideal project for an apartment dweller:  it requires no special equipment and does not take up a lot of room.   And, it will save money in the long run.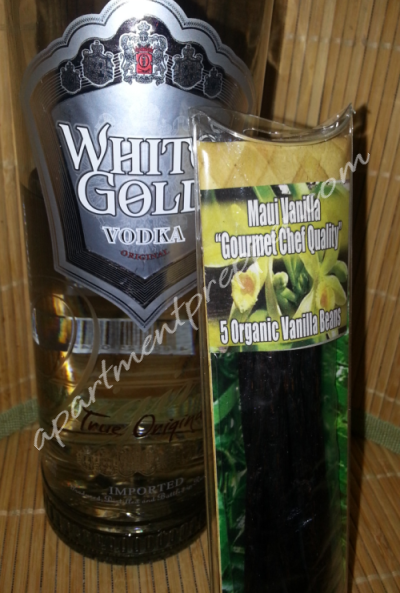 Ingredients:
Vanilla beans – I chose organic vanilla beans that were grown in Hawaii.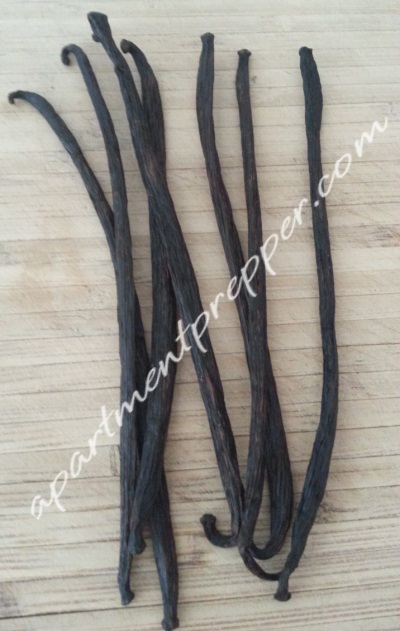 Vodka – choose a decent brand; not the most expensive, but not the cheap stuff either.
Directions: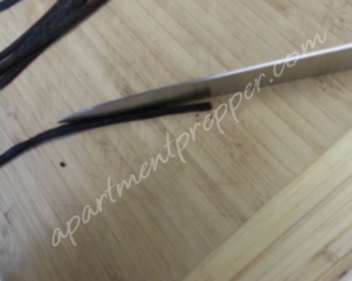 With a sharp knife, slice the vanilla bean across the middle.  The vanilla bean was surprising tough.
The ratio is two vanilla beans to one cup of vodka.  Because this is my first attempt, I started with one cup of vodka.  Place vanilla beans in a clean glass jar, then pour the vodka.
Leave the jar in a cool dark place.  I left it in an unused corner of the cupboard.
Shake the jar occasionally.  It should be ready in about eight weeks, or longer if you want a stronger flavor.  After the eight weeks is up, strain the vanilla and transfer to a pourable container.   You can add more vodka and another vanilla bean to start a new batch.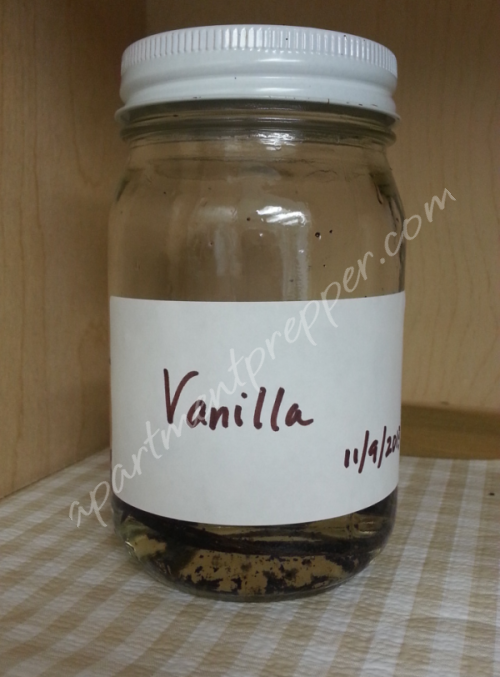 Real vanilla beans smell very fragrant, almost like perfume.  After just a couple of days, the mixture was already turning a dark shade.  I am excited to see the result.  If this works out, I will make a larger batch next time.
© Apartment Prepper 2013
For advice on how to prep on a budget: