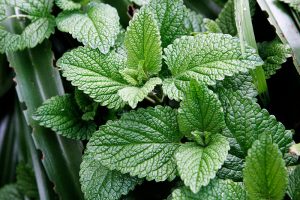 This post is by Bernie Carr, apartmentprepper.com
When I look at my apartment complex, I see that only a couple of balconies contain any plants.  I would have to conclude the majority of apartment dwellers do not even try to grow anything.  If you are a prepper living in an apartment, I would encourage you to try and grow a few herbs that are hardy and low maintenance.  If you have kids, it's a fun activity for them as well.  Growing even a few herbs can save you money, help supplement your diet and give you valuable experience.  Even if you are convinced you have a "black thumb"  do it anyway.
Many prepper or gardening sites stress that you need to grow things from seed.  It is actually very easy, but for a non-gardener, this can be intimidating.   I am going to go against the grain and suggest you pick up a couple of small herb pots from the grocery store or garden center.   I know this may be bordering on sacrilegious for true blue gardening types, but for someone starting out, this would be a way to try something out the easy way.   Herb pots are plentiful and inexpensive these days, so this would be a great time to pick up a few.  Even my local grocery store was selling them for about $3 each, and the herbs were lush and fully grown.  Here are a few ideas:
Mint
Mint is my favorite stomach remedy.  Mint tea relieves several stomach ailments such as heartburn, indigestion and nausea.  Just snip about 15-20 leaves, wash thoroughly and boil for five minutes.  Let cool and strain into a cup.  Add a teaspoon of sugar if needed.
Mint also helps with colds and allergies by relieving congestion and clearing out nasal passages.
The leaves can be used sparingly (just a couple of leaves will do) as an addition to soups and salads to impart a fresh flavor.
Green Onions
I've posted about green onions before, also known as scallions.  They are so easy to grow, they are the herb that can be grown from trash.
Green onions have multiple uses:  chop them up and use them for stir fry dishes, salads or salsa.  Even onion haters don't mind green onions, as they have a mild flavor.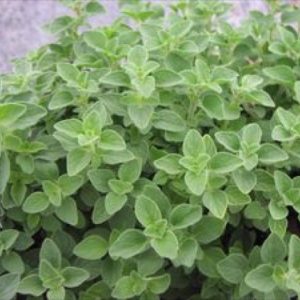 Oregano
Oregano is another herb that is very easy to grow.  Oregano is used in many Italian, Spanish and Mexican dishes.  It is also known for antibacterial and antioxidant properties.  If you know someone who has oregano in their garden, you can take a small cutting (a hard stem), plant it in some dirt and the plant will take root.  I know this because I tried it as an experiment.  My aunt had an overgrown garden and was trying to thin out her plants.  She trimmed some of the oregano stems and gave them to me.  I used the hardier looking stems and just planted them in some soil, and watered them.  In a few weeks, new leaves started sprouting.  This shows how easy it is to grow oregano, but you don't have to do it this way.
Take the short route and just buy an oregano plant from the garden center.  Keep it in a sunny spot and water when the soil looks dry.
Learning how to plant takes a bit of practice and trying it is the only way to find out.  You can read about it all you can but you won't know all the ins and outs of it until you grow something.  Don't worry about making mistakes – I've had a few failures myself.  The important thing is the experience and lessons learned.  You get better every time.
© Apartment Prepper 2012