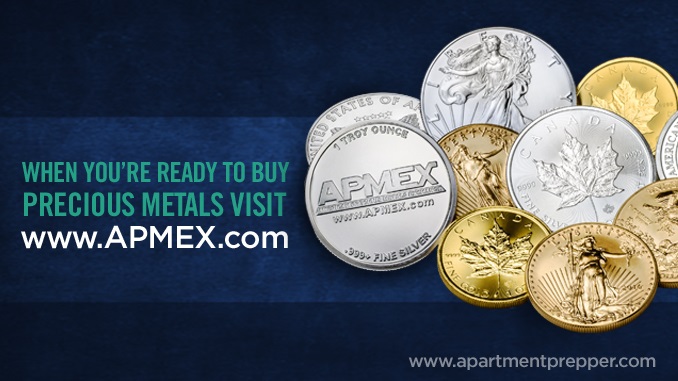 I would like to welcome to our newest sponsor, APMEX Investments, your online source for precious metals.
A few months ago, I described my visit to a gold dealer.  However, visiting an online store makes it more convenient to purchase precious metals.  You can order gold, silver, platinum and other precious metals at the lowest prices using APMEX's secure, hassle-free, real-time online ordering system.
Why buy from APMEX?
There are a number of reasons why APMEX is a leading precious metals retailer in the U.S.:
Large selection:  over 10,000 bullion and collectible products
No surprise, no hidden costs pricing
98% customer satisfaction rating
Free shipping on all orders $99.00 and above.
I like that they offer something for any budget, from leading government mints, including the United States Mint, the Royal Canadian Mint and the Perth Mint of Australia, as well as collectibles, such as historic coins or limited edition coins.
We are grateful to our sponsors who help keep Apartment Prepper as a free site, offsetting blog expenses, and to our readers for your continued support.  Please visit APMEX by clicking the link below and tell them Apartment Prepper sent you!