This post is by Bernie Carr, apartmentprepper.com
Welcome to another Monday Musings, where we share interesting links as well as updates on the blog and preps.  Lots of things going on this week!
First the blog updates…
Sharing a pic of my dog Miller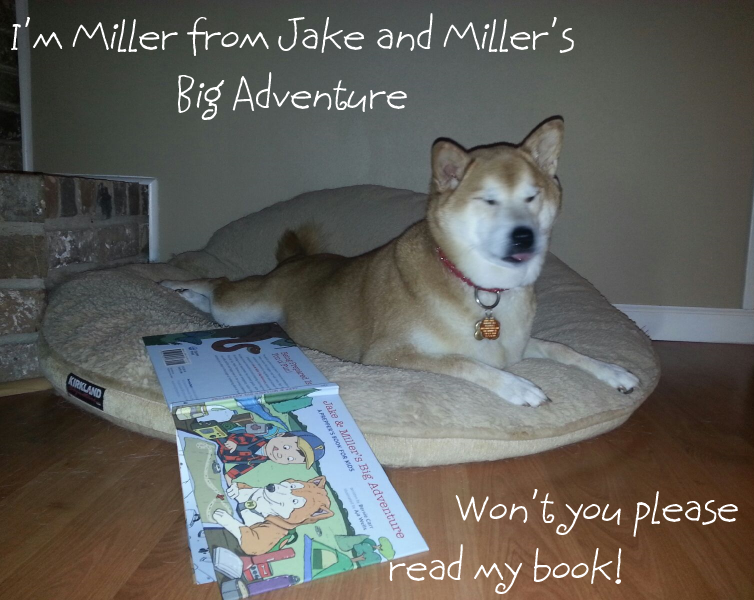 Here's my dog, Miller, star of my latest book, Jake and Miller's Big Adventure.  He is a Shiba Inu.  Please check out our Facebook page
https://www.facebook.com/jakeandmiller
Miller appreciates the Likes!

Who won the Forsaking Home Giveaway?  Stacy won the giveaway.  The question was, "What outdoor or bushcraft skill are you interested in learning and why?"  She left the following comment:
"I'd like to learn how to make fire because I'm not very good at it."
Don't forget to enter the current giveaway, PowerStrips for All-Natural Pain Relief  
Drawing is on Wednesday, July 30th at 8 pm Central.
Now for the links…
Possible Epidemic? The Chikungunya Virus Is Starting To Spread In America
Price of Beef and Bacon Reach All-Time High
Plan Ahead and Fight the Rising Food Prices
How a solar storm two years ago nearly caused a catastrophe on Earth
Doomsday Preppers Doesn't Represent Us! (For Non-Preppers)
Take care and have a great week everyone!