I joined Amazon as an affiliate member.  This means that if you choose buy something from Amazon after you clicked on my link, I will earn a small referral fee, at no additional cost to you.
The content on this blog will remain free as always, and I will not give products a good review just to make a few dollars.  Please do not spend money on products unless you feel you need them or they can help you get more prepared.
While writing and maintaining this blog is my passion, I am finding there are overhead costs to maintaining a quality website, and would like to be able continue to test products and give a fair unbiased account.  Clicking on affiliate links helps support the site and I appreciate it.
Check out my new Amazon Store!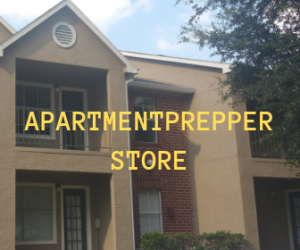 Or if you prefer, here is the regular link:  Apartment Prepper Amazon Link
I appreciate your support!