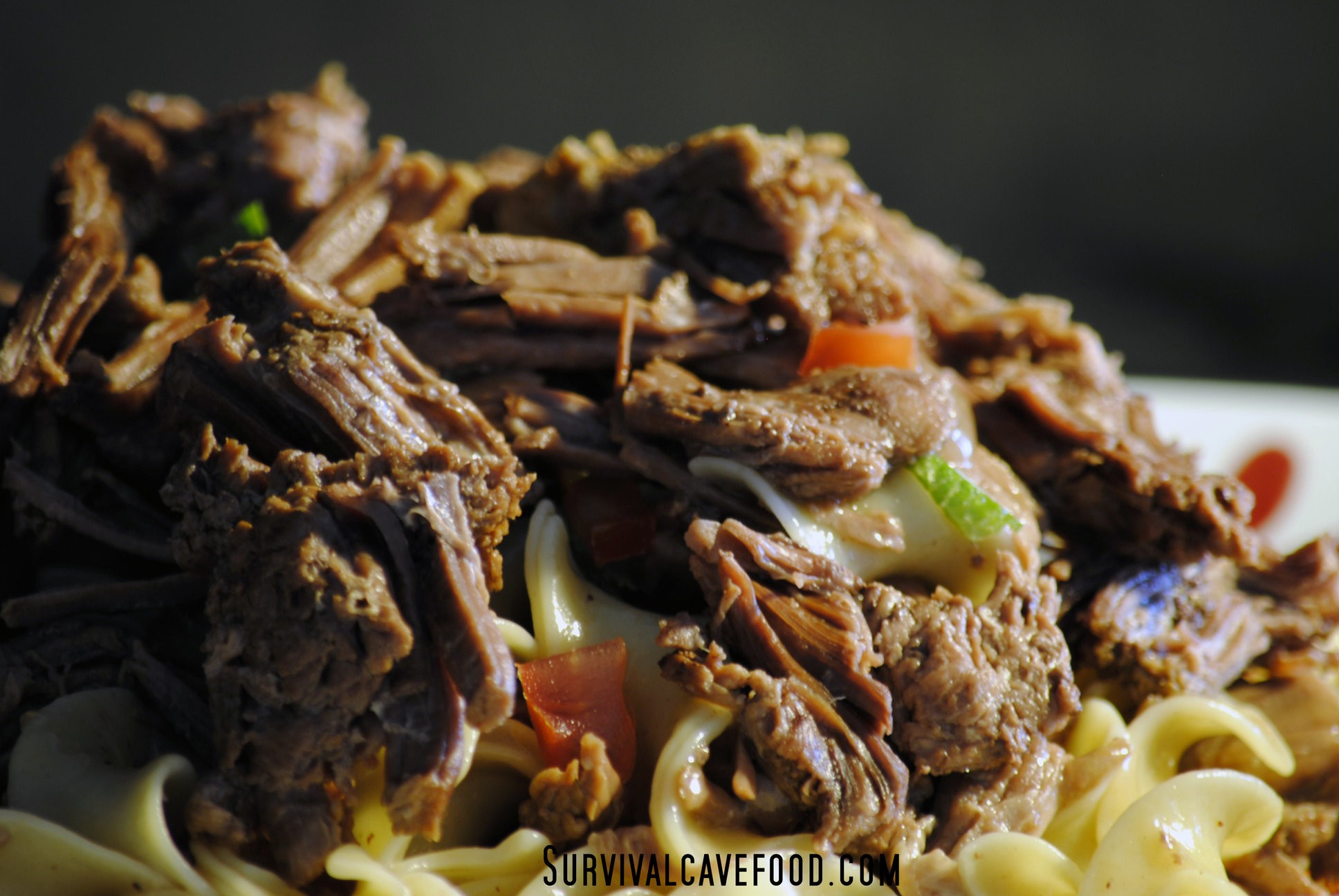 I am excited to welcome our new sponsor, Survivalcavefood.com.  Many people don't know about them even though they have been around for years. They don't do a lot of advertising because their products speak for themselves. They have an entire line of just add water meals including breakfast, lunch, dinner deserts and drinks that are delicious and very low in sodium. Instead of adding salt to prepare their foods, they vacuum seal their products and insert oxygen absorbers in every one of the meal bags and even include a zip closure at the top to keep it fresh in case you only want to eat a couple of servings.
Survivalcave.com is proud to carry high quality meats that are USA produced and USDA inspected.  They have developed an entire line of beef, chicken, turkey, pork and ground beef products for food storage.  All of their meats are slow pressure cooked inside of the can to preserve the meat, kill any bacteria and seal the can. They add no preservatives, additives, fillers or broth. Low in sodium, fat and cholesterol, every can is embossed on the bottom with the production date so that even if the label becomes damaged, you will still know what you have in your survival food pantry. They come in small 14.5 ounce cans and large 28 ounce cans. They currently are the only company in America that labels their meat for long term food storage.
Just added, are their delicious and fresh made line of freeze dried fruits. You can get them in 150 or 300 serving buckets with six fruit varieties including mango, banana, peach, apple, strawberry and pineapple but if you have favorites you can now get their 5 serving pouches and buy the individual ones you want. Their creamy potato soup is now available in 5 serving pouches so grab a few of those too.
With prices at about $1 per serving, they are by far one of the lowest cost emergency foods you can buy coming in at about half the cost of most survival food available. Check them out at Survivalcavefood.com or call one of their friendly and capable employees at 800-719-7650.
Tell them Apartment Prepper sent you!