Written by Bernie Carr
It's that time again! Hurricane season, which spans from June 1st to November 30th is almost here.
What is predicted for this year's hurricane season?
According to the National Oceanic and Atmospheric Administration (NOAA), the upcoming Atlantic hurricane season, is predicted to have near-normal activity. NOAA's Climate Prediction Center, a division of the National Weather Service, forecasts a 40% chance of a near-normal season, a 30% chance of an above-normal season, and a 30% chance of a below-normal season.
The projected range for the total number of named storms (winds of 39 mph or higher) is 12 to 17, with 5 to 9 of those potentially becoming hurricanes (winds of 74 mph or higher). Among the hurricanes, 1 to 4 could be major hurricanes (category 3, 4, or 5; with winds of 111 mph or higher). NOAA expresses a 70% confidence level in these estimations.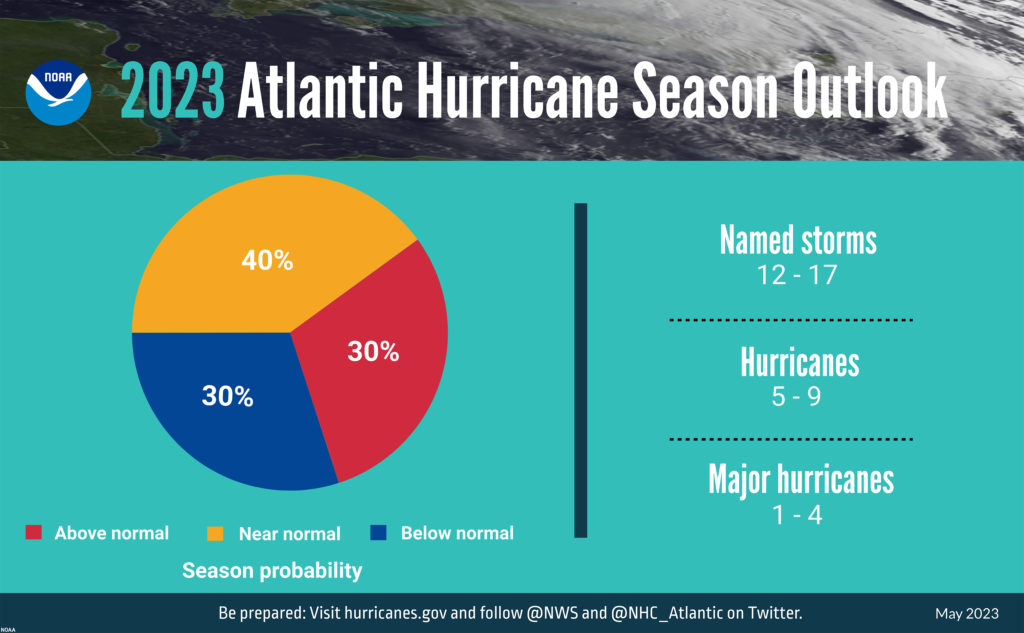 The good news is the 2023 Atlantic hurricane season is expected to be less active compared to recent years, due to a combination of factors that both suppress and fuel storm development, resulting in an overall forecast of a near-normal season.
NOAA scientists anticipate a higher likelihood of El Niño developing this summer after three consecutive hurricane seasons with La Niña conditions. El Niño tends to suppress Atlantic hurricane activity. However, favorable local conditions within the tropical Atlantic Basin may counterbalance El Niño's impact on storm development. These conditions include the potential for an above-normal west African monsoon, which generates African easterly waves that contribute to the formation of stronger and longer-lasting Atlantic storms. Additionally, warmer-than-normal sea surface temperatures in the tropical Atlantic Ocean and Caribbean Sea provide more energy for storm development. These factors are part of the longer-term variability in atmospheric and oceanic conditions in the Atlantic, known as the high-activity era for Atlantic hurricanes, which has resulted in more active hurricane seasons since 1995.
You still need to prepare
Regardless of the predicted number of storms, remember that just one hurricane can cause widespread devastation. Remember Hurricane Ian and Hurricane Harvey? Being proactive in your preparing efforts today can help you cope with any storms in the future.
Here are some important steps you can take to prepare for a hurricane:
Stay informed: Monitor local news, weather forecasts, and official updates from authorities such as the National Hurricane Center. Stay aware of any evacuation orders or emergency instructions issued for your area.
Create an emergency plan: Develop a family emergency plan that includes a communication strategy. Establish a meeting point in case you get separated and designate an out-of-town contact person. Ensure that all family members are familiar with the plan.
Build an emergency kit: Assemble a well-stocked emergency kit that includes essential items such as non-perishable food, water (one gallon per person per day), flashlights, batteries, a first aid kit, medications, important documents, cash, and a battery-powered or hand-cranked radio.
Secure your home: Trim trees and secure loose objects in your yard that could become projectiles in high winds. Consider installing storm shutters or boarding up windows. Reinforce garage doors and entry points if possible. Ensure your roof is in good condition.
Secure important documents: Keep important documents like identification papers, insurance policies, and medical records in a waterproof container or digitally backed up. Take photos or videos of your property for insurance purposes.
Plan for evacuation: If you are in an area prone to storm surge or if authorities issue evacuation orders, plan your evacuation route in advance. Identify nearby shelters or arrange to stay with family or friends outside the affected area. Prepare your vehicle with a full tank of gas and emergency supplies.
Protect utilities: Learn how to safely shut off utilities such as gas, electricity, and water. Turn off propane tanks, unplug appliances, and elevate electrical items to protect them from potential flooding.
Stay connected: Keep your cell phone charged and have backup power sources like portable chargers or external batteries. Have a battery-powered or hand-crank radio to stay updated on the latest information.
Stay safe during the storm: If authorities advise you to stay indoors, do so in a designated safe room away from windows. Avoid using candles and rely on flashlights for lighting. Be prepared for power outages and have a plan for alternative sources of power or heating if needed.
What to include in your emergency kit
Food – Include food that does not need a lot of effort to prepare:  energy bars, canned food, "just add water" meals (dehydrated or freeze dried foods), crackers,  etc.  Include some comfort food such as chocolate, candy, and chips.  Don't forget the manual can opener!  Keep a mini one on your keychain just in case.
Water – One gallon per person per day is the guideline
First aid – in addition to the basic first aid contents, include personal prescriptions, eyeglasses, contact lenses etc.  It is also a good idea to include a pocket first aid manual.
Communications – battery operated or crank weather radio, charged cell phone, extra phone chargers (check out ways to charge your phone when the power is out here.)
Personal hygiene – toilet paper, trash bags, moist towelettes
Lighting, Fire and warmth – flashlights, propane or other alternate fuel stove, candles
Basic tools such as knife, multi-tool, wrench, and pliers.
Entertainment – books, board games, cards
You'll also need to include other miscellaneous items such as stuffed animals for children, special needs, pet food, and medicines etc.  While you're in the planning mode, device a plan on what you will do if you need to evacuate the area.  During a major hurricane, sudden flooding can occur even in areas that are not in a known flood zone.
If you decide to buy a prepackaged survival kit, go through the contents as soon as you receive it, so you know what you have stored up.  Whether you are buying or assembling your kit yourself, now is the time to get started.
Remember, it's important to follow the instructions and recommendations of local authorities during a hurricane. Stay vigilant, stay safe, and be prepared to adapt your plans based on the specific circumstances and guidance provided in your area.
---
Today's societal climate not supportive of prepping. With your help, we can keep bringing you content that is often suppressed. Help keep Apartment Prepper alive.
Join me on Patreon for ad-free content.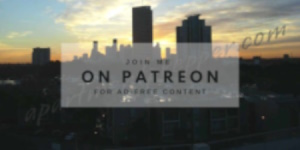 Or Help out via Paypal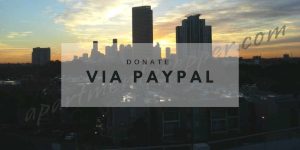 About the author
Bernie Carr is the founder of Apartment Prepper. She has written several books including the best-selling Prepper's Pocket Guide, Jake and Miller's Big Adventure, The Penny-Pinching Prepper and How to Prepare for Most Emergencies on a $50 a Month Budget. Bernie's latest e-book, FRUGAL DIY has just been released on Amazon. Her work appears in sites such as the Allstate Blog and Clark.com, as well as print magazines such as Backwoods Survival Guide and Prepper Survival Guide. She has been featured in national publications such as Fox Business and Popular Mechanics. Learn more about Bernie here.
FB: https://www.facebook.com/apartmentprepper
Instagram: https://www.instagram.com/apartmentpreppers/
Twitter: https://twitter.com/AptPrepper
YouTube: https://www.youtube.com/channel/UC7vOtdbo-wiBeBxD6puCr1Q
Pinterest: https://www.pinterest.com/aptprepper/