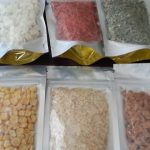 Today I'd like to share my experience of actually cooking a dish from dehydrated food.  One of our sponsors, Mother Earth Products sent me some samples that included a crock pot recipe for Chicken Vegetable Soup.
Now that we are starting to feel the heat of summer I am trying to avoid cooking methods that will heat up the kitchen such as frying or baking, so the crock pot is perfect.  I have never really cooked with dehydrated foods in the crock pot so I was not sure how it would turn out.
Here is the recipe:
Chicken Vegetable Soup (from the Mother Earth Products insert)
 ¾ c dried potatoes
¼ c dried carrots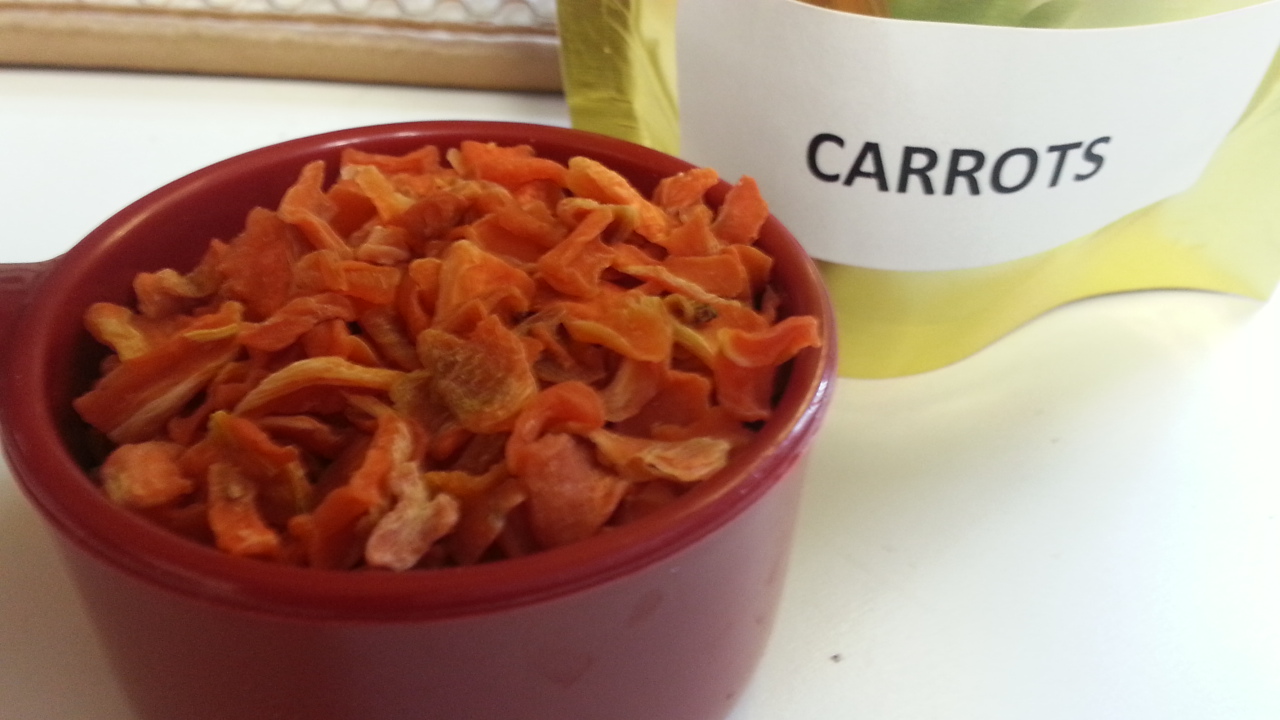 1/3 c dried celery
1/3 c dried corn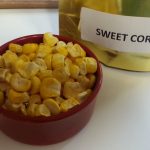 2 tbsp dried onions
½ cup TVP chicken OR 1 small can of chicken
1 tbsp olive oil
1tsp chicken bouillon
1 tbsp parsley (I used dried parsley from the garden)
1 tsp sea salt, ½ tsp black pepper, 1 tsp garlic (I used a dash of garlic powder)
Place in a crock pot and cover with 2 quarts of water.  Cook for 2-4 hours in a crockpot or 30-60 minutes simmering on a stove.
I can tell you that after 2 hours on high setting in the crock pot, the soup was ready.  The potatoes were nice and soft, and the vegetables were well cooked.  Upon tasting, it needed a bit more salt so I added some.  I added about a cup of leftover cooked rice to add some carbohydrates to the dish, but this is optional.
Here is what the soup looks like when I served it.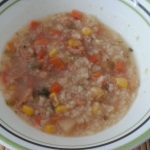 Now for the taste test…
The taste is actually very good and fresh tasting.  It tastes the way chicken soup is supposed to taste.  I have never cooked with TVP and never actually tried it until now. I can tell you that it is hard to tell the difference between this TVP and real chicken.  This meal can be served on normal weekday meals and not just for emergencies.  This soup tastes great and I highly recommend you give it a try. 
We decided to try the freeze-dried pineapple and strawberries for dessert.  Here is what it looks like right out of the package. 
Both dehydrated pineapple and strawberries were really tasty on their own with no added sugar.  I liked both so much I could not stop munching.  They'd make great snacks as well as good additions to breakfast cereal.  Cooking a meal with dehydrated foods was a great success and I am convinced it is a good idea to have these ingredients for everyday cooking, and not just for emergencies.