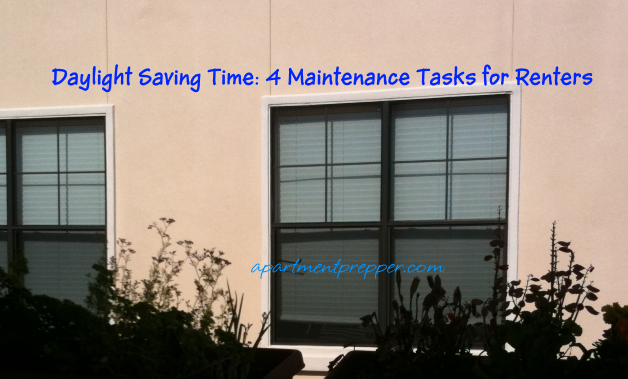 This post is by Bernie Carr, apartmentprepper.com
It's almost time to spring your clocks forward. Besides changing your clocks and testing your smoke detectors, this may also be a great time to tackle some of those maintenance tasks you've been putting off in your apartment. Here are four to-dos you may want to consider this time of year.
Read the rest of my article here:  Daylight Saving Time:  4 Maintenance Tasks for Renters, up on the Allstate Blog.
Try Prime for free