This post is by Bernie Carr, apartmentprepper.com
I am always on the lookout for products that can help you maintain good hygiene in an emergency.  When a representative from Epic Wipes contacted me with an offer for a sample, I thought it would be a good fit for a review.
Here is what a box of 10 and an individual packet looks like: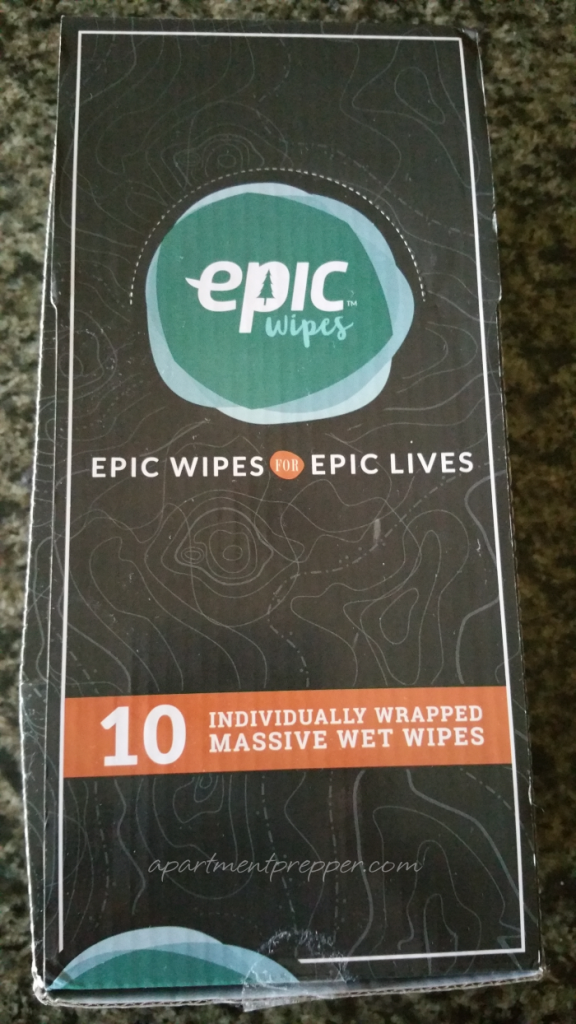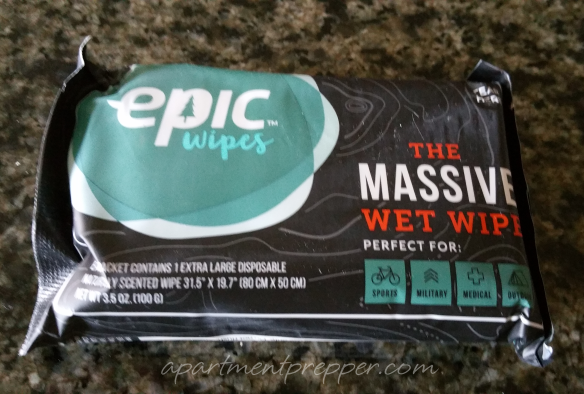 What are Epic Wipes?
Epic Wipes are individually wrapped wet wipes that are 16 times larger than normal sized wipes.
The idea is to be able to use a single massive sheet to clean your entire body.
The Back Story
Epic Wipes were created by a doctor who spent time in Afghanistan.  He noticed his fellow soldiers had a hard time staying clean when water was not available, or when they moved from place to place.    Regularly sized wipes were just too small to do the job.
After three years and multiple testing, Epic Wipes was developed.  The wipe itself is made of bamboo, a sustainable and biodegradable material.  It is free from parabens and toxins.   Essential oils such as chamomile, calendula and eucalyptus give it fragrance.
Are they really that much larger than regular wipes?
Here is a photo of the Epic Wipe and a regular wipe side by side: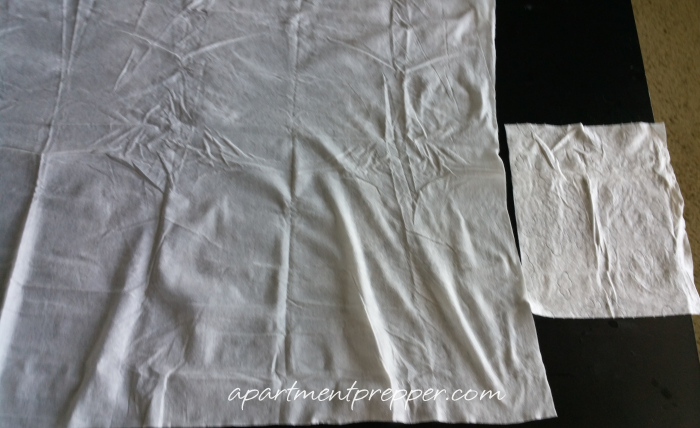 It is so huge, I was not able to get the whole thing in the photo.  I did film a video that captures the actual size and you can find it here: https://youtu.be/K-Y-87jU1Ko
Does it work?
We tested it to see if one wipe can clean an adult size guy.  The answer is yes.  The Epic Wipe is sturdy and contains enough cleaner to wipe an entire adult's body.  It has enough material to use for each area.
The wipe has a fresh, clean scent that is not overpowering.
The verdict
Epic Wipes does what it's made to do.  I think Epic Wipes would be great for emergency hygiene when water is scarce.  They would also be ideal for camping or backpacking, as well as outdoor sports for a quick cleanup.
Epic Wipes get a thumbs up!
For more information and to order, visit www.epicwipes.com.  Note:  Apartment Prepper has no financial interest or affiliation in Epic Wipes.
© Apartment Prepper 2016