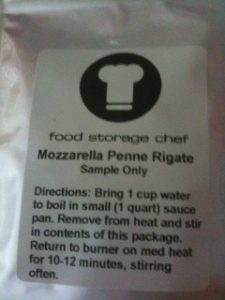 This post is by Bernie Carr, apartmentprepper.com
I received a review sample of Mozzarella Penne Rigate from Food Storage Chef.  (Not a sponsor, just trying it out so I can share how it turned out.)  You can actually request one for yourself, just call the number on the site for a Free Sample.
The sample mylar pack contains one serving, and includes easy instructions.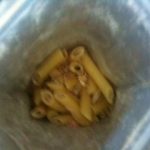 You will need a small pan to boil water.  Once the water is boiling, the instructions say "remove from heat" before you add the contents of the package.  I followed the instructions, although I don't know why you have to remove it from heat, I could have added the pasta all at once and let it boil.
The directions say continue heating and let it boil on medium heat for 10-12 minutes.  I actually set it to low heat, because the pasta was starting to stick to the bottom of the pan.  You really need to stir it frequently to keep it from sticking.  The sauce includes cheese and it starts to thicken after a little while.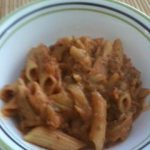 The pasta looked done after 12 minutes.  Now for the taste test.  It cooks "al dente" so if you like your pasta soft, you may have to add a bit more water and cook it longer.  The sauce is quite flavorful and you can taste the onions and tomato in the sauce.  You can tell the sauce contains real cheese.  It is not a huge portion but it is adequate for one person.  The only issue I had was it tends to stick to the pan which needed a long soaking and scrubbing.  This could be an issue in a disaster if you are short on water.  However, if you are looking for storage food that taste good then this will fit the bill.  The Food Storage Chef website does not include pricing so I cannot verify how they compare to other longer term food storage brands.   You definitely should try before you buy and they do give you an opportunity.
© Apartment Prepper 2012