This post is by Bernie Carr, apartmentprepper.com
I always recommend taking small steps toward preparedness to avoid getting overwhelmed.  That's why I like fast doable projects that you can finish during your spare time.
Damian Brindle, editor of reThinkSurvival.com, a long-standing survival blog has released his latest survival book, 47 Easy DIY Survival Projects:  How to Quickly Get Your Family Prepared for Emergencies in Only Ten Minutes a Day. 
From what I have seen, these projects can be completed with materials most people already have at home.   They will not cost you a lot of money to make, and just a small amount of time.
It's normally priced at $2.99 but starting today, May 30th, 47 Easy DIY Survival Projects is available at just $0.99 Amazon Kindle Countdown deal. It won't remain at this price for long so take advantage of the sale and buy it now.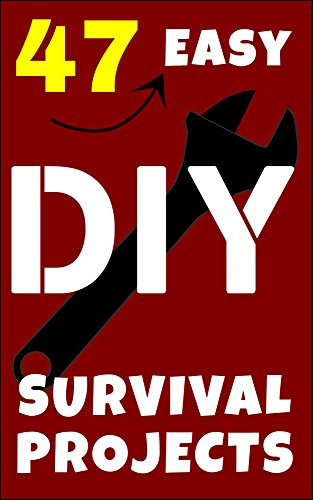 About the author:
Bernie Carr is the founder of Apartment Prepper. She has written several books including the best-selling Prepper's Pocket Guide, Jake and Miller's Big Adventure, The Penny-Pinching Prepper and How to Prepare for Most Emergencies on a $50 a Month Budget. Her work appears in sites such as the Allstate Blog and Clark.com, as well as print magazines such as Backwoods Survival Guide and Prepper Survival Guide. She has been featured in national publications such as Fox Business and Popular Mechanics. Learn more about Bernie here.