Written by Bernie Carr
In my previous article I talked about using up Christmas leftovers. Since mash potatoes are a staple during the holidays, I thought I'd share my favorite recipe for using them up. I actually got the recipe from my sister-in-law – thanks Sis!
You will need:
8-12 corn tortillas
Shredded monterey jack, cheddar or colby cheese (whatever you have)
Vegetable oil
Directions
Wrap up the corn tortillas within two paper towels. Warm up the tortillas in the microwave at full power for 20-30 seconds to make them pliable.
Remove the tortillas from the microwave, and keep them covered. Take one tortilla and lay flat on your palm or plate. (Careful-they will be hot.)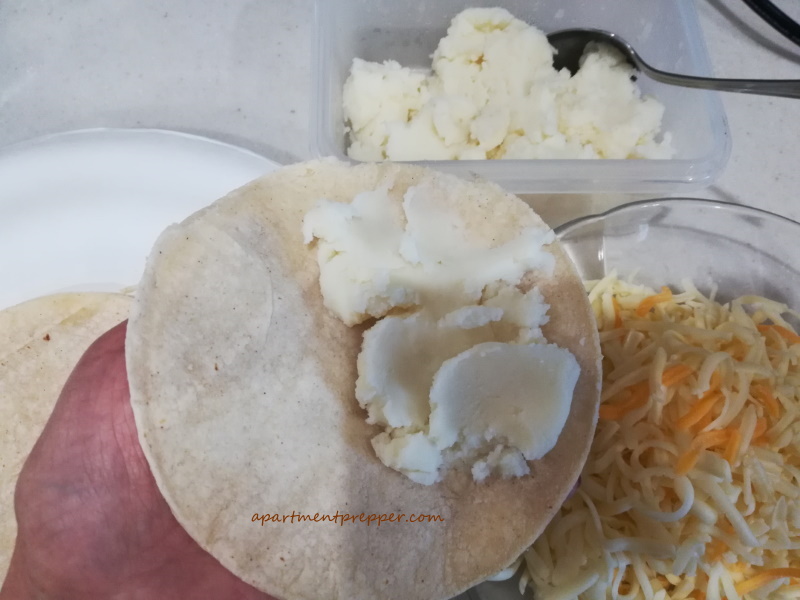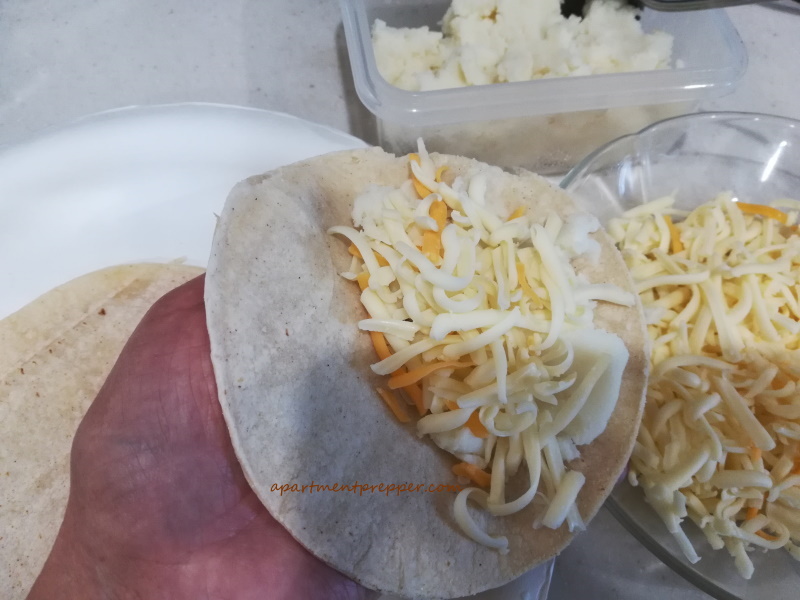 Add a tablespoon of mash potatoes, a tablespoon of Monterey jack, cheddar or whatever cheese you have.
Fold in half. Warm up some vegetable oil (350 degrees) Deep fry the potato tacos until golden and crisp.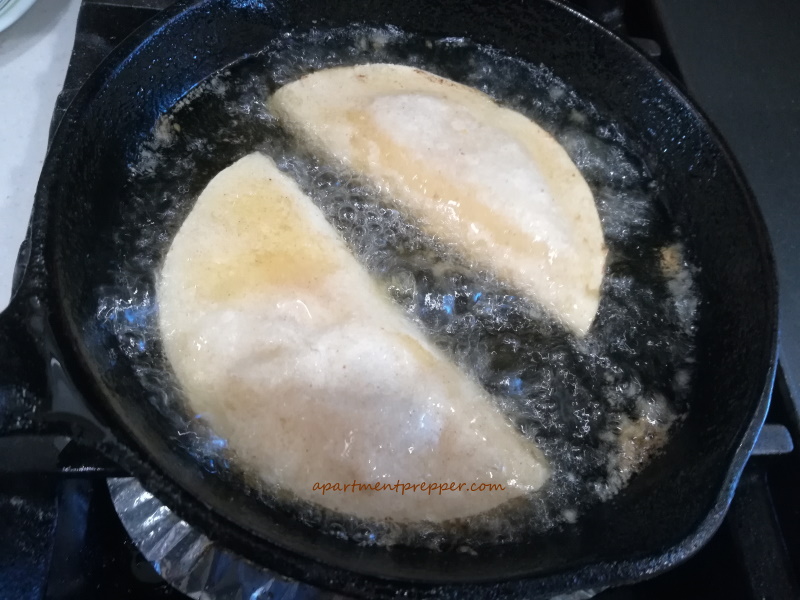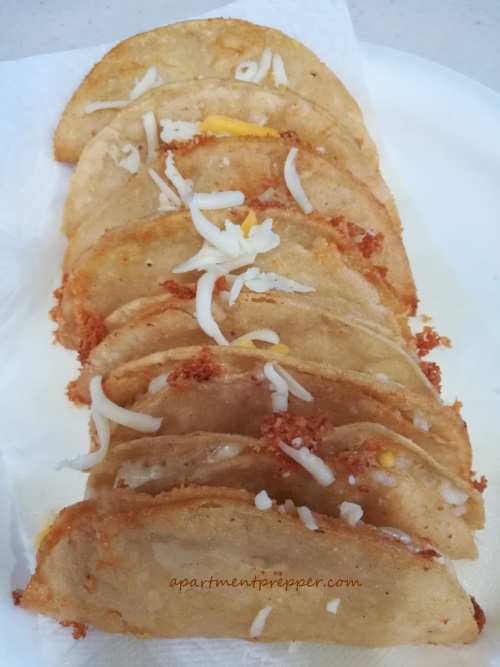 Serve with salsa.
That's it. It's super easy and kids like them.
Enjoy!
---
We are an affiliate of Amazon.com, which means we received a small commission if you click through one of our Amazon links when you shop, at totally no cost to you. This helps keep the lights on at the blog. Thanks!
About the author:
Bernie Carr is the founder of Apartment Prepper. She has written several books including the best-selling Prepper's Pocket Guide, Jake and Miller's Big Adventure, The Penny-Pinching Prepper and How to Prepare for Most Emergencies on a $50 a Month Budget. Her work appears in sites such as the Allstate Blog and Clark.com, as well as print magazines such as Backwoods Survival Guide and Prepper Survival Guide. She has been featured in national publications such as Fox Business and Popular Mechanics. Learn more about Bernie here.