A few weeks ago I posted about "Items I Carry Daily"  which included a mini First Aid kit.  I can't tell you how many times this little kit has come in handy for me, or anyone around me who happens to need something right away.  Here is what it looks like: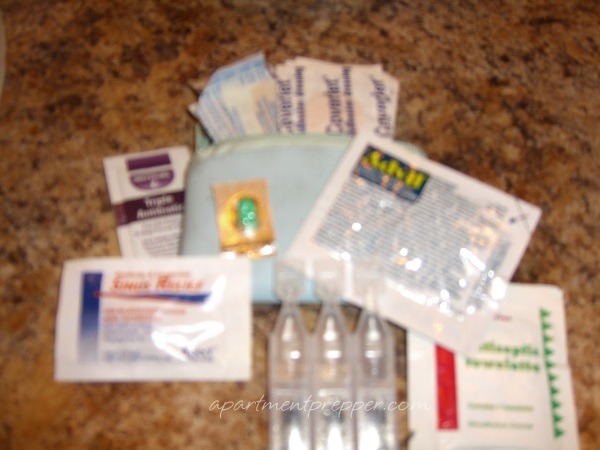 I got the idea from my Mom who carries her first aid items in a small wallet.  The blue container started out as a coin purse that was given to me by a friend who no longer wanted it.  I cleaned it then filled filled it with the following items:
Band-aids of varying sizes
pain reliever
allergy/sinus medicine
anti-diarrhea medicine
antibiotic ointment
antiseptic wipe
eye drops
As I use up the contents, I refill the pouch.  You may need to include different things from what I have.  I also change the contents according to what I happen to need for certain outings.  Since you are making it yourself, can be as flexible as you want.  Next time, I will cover money saving ideas on assembling your kit.