This post is by Bernie Carr, apartmentprepper.com
A while back, an Aldi's grocery store opened near my area.  Many residents in the neighborhood had never heard of Aldi's before.  One neighbor said she tried it, and did not like the selection because she was very brand conscious and could not find her name brands.  As a bargain shopper, I don't have anything against store brands; oftentimes, they are made by the same manufacturers but under a different label.  I decided to do a little research and check it out for myself.
What is Aldi's?
Aldi's is a grocery chain that was originally founded in Germany.  You may be familiar with Trader Joe's – it is owned by the sister company of the owner of Aldi's.  Aldi Sud runs the Aldi's stores in the U.S., and Aldi Nord owns Trader Joe's as well as the Aldi stores in Europe.  There are around 1,500 Aldi's locations all over the U.S. so it is likely you have one near you.
Their stores are designed to give you the best value for your money, while maintaining quality.  I soon found out how this all works.
Shopping Carts:  They keep shopping carts in the front of the store.  To get a cart, you need to use a quarter, and when you return the cart, you get a quarter back.  This way, they save on clerks having to hunt down carts, and it doesn't really cost you anything, since you get your money back when you return the cart.
Grocery Bags:  You need to bring your own.  Reusable grocery bags are available at the checkout counter at $0.06 each, but I brought my own.
House Brands:  Aldi's carries mostly their house brands.  They do offer a select number of name brands such as Tide, Gatorade, Coke just to name a few.  I have been taste testing the house brands and I have found them to be good quality.
Aisles:  At my local store, the items are stacked in the boxes they came in, the aisles are organized and inventory grouped together but aisles are not labeled as regular grocery stores.  However it is not hard to find items that you need.
Meats and Produce:    They have great prices on meats, and have great specials every Wednesday.  The items get sold out quickly though.  think Aldi's has the best produce prices in town.  They have a good selection of organics.  I always to stop there first to pick up fruits and vegetables on my list, as the prices are consistently lower than at other stores, but the quality is up to par.  If you do not have a garden but would like to dehydrate produce or do some canning, you can stock up on seasonal produce at Aldi's.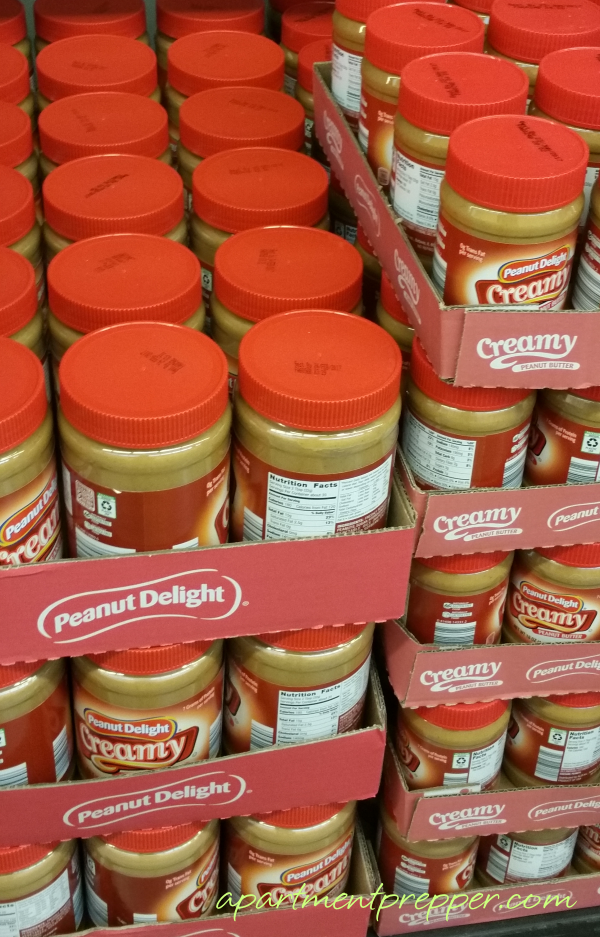 Food Storage Items:  They have great prices on food storage basics such as flour, sugar, salt, rice and beans.  You can easily repackage these foods for long term storage by following directions here.  I have also bought canned goods, olive oil, long lasting foods such as honey, vinegar, peanut butter, ramen etc.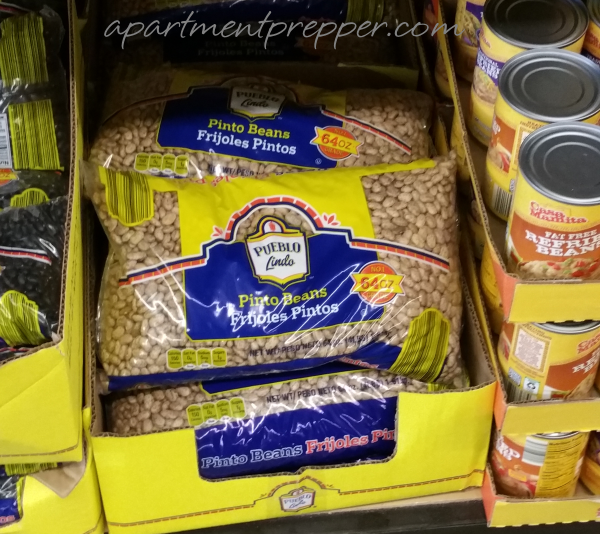 The Double Guarantee
If for some reason you do not like what you purchased at Aldi's, you can return the unused product in its packaging to the store manager and he or she will replace the item AND refund your money.  (Per their website "The Double Guarantee does not apply to non-food Special Buy items, alcohol, national brands and non-quality related issues.")  I think it's a pretty good guarantee, and therefore I don't mind trying their brand out.  So far, I have been pleased with the quality and have not had to return anything.
Final tips
I am not affiliated with Aldi's, other than being a satisfied customer.  If you are interested in food savings, give them a try, but remember these tips:
Bring a quarter for the shopping cart, then remember to return it to get your quarter back.
Bring your own reusable grocery bags
Shop with a list.
Coupons are not accepted
Check the store hours.  Aldi's are open between 9 am and 9 pm – not early or very late as this saves on labor costs.
Each week, they feature "Red Hot Deals" in the middle of the store – usually seasonal type items such as grilling utensils, kitchen gadgets, outdoor decor etc.  If you are in the market for a particular item, it is worth looking into.
They now accept all forms of payment, cash, debit, and credit.
I have been able to save around 20%-30% off my grocery budget, without giving up on quality.  I think it's a good source for food storage items for your emergency pantry.
© Apartment Prepper 2016