This post is by Bernie Carr, apartmentprepper.com
Every year, as we get closer to the holidays, we hear news reports about people being victims of crime.  We are also hearing about possible terror threats.  With all these possible hazards, I thought this book is worth a look:  Watch Your Back:  How to Avoid the Most Dangerous Moments in Daily Life by Roger Eckstine.
What is the Book About?
The author presents various potential risky situations that come up in every day life.   He then proceeds to describe possible threats and how to stay safe and protect yourself from attackers.  Some of the areas he covers are:
Using the ATM
Paying for gas
Being involved in a fender bender
Dealing with road rage
Active shooter situation
There are also sections on choice and safe handling of firearms, improving shooting accuracy, hardening a vehicle, etc.
Watch Your Back is a very detailed book, giving helpful tips on what to pay attention to and how to handle yourself when you are most vulnerable.  Many of the activities described are easy to relate to, while some may not apply to your individual situation.   As an example, I felt the section on staying safe when showing real estate property does not apply to me.  On the other hand, everyone can relate to using the ATM machine, filling up on gas, and feeling unsafe in certain areas.  I like the real life examples given, as well as the pointers on how each situation can escalate and how to avoid trouble.   The book is attractive, with full color photos and glossy pages.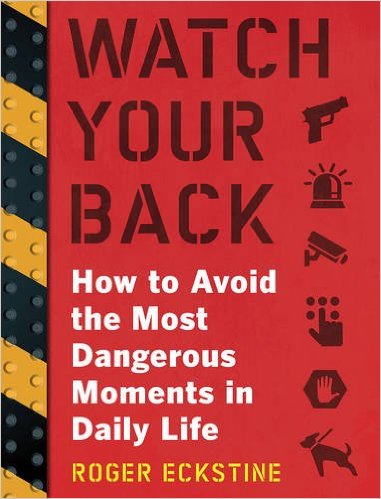 The Giveaway
One lucky winner will be chosen via Rafflecopter to win a copy of  Watch Your Back.  We've made it as easy as possible to enter, with lots of opportunities to win!
a Rafflecopter giveaway

© Apartment Prepper 2016
Disclosure: This is a professional review site that sometimes receives free merchandise from the companies whose products we review and recommend.  The opinions expressed here are our own. Apartmentprepper.com is a participant in the Amazon Services LLC Associates Program, an affiliate advertising program designed to provide a means for sites to earn advertising fees by advertising and linking to Amazon.com.