Written by Bernie Carr
I was having some shoulder soreness so I thought I'd check my first aid bucket. I found a box of generic cool and heat muscle relief patches. I checked the expiration date and the date stated 11/2012. Normally, I like to rotate my supplies, but since I rarely use muscle relief patches, I never had an occasion to re-purchase them.
I figured, now is a good time as any to try one out.
What are cool and heat patches?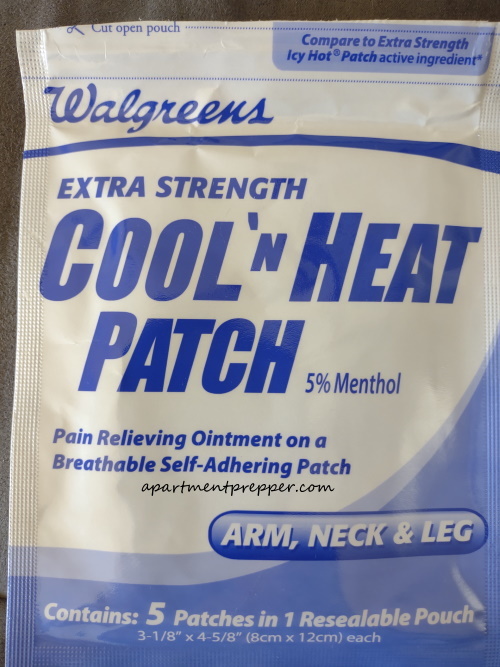 This particular one was by Walgreens. They are used for minor muscle or joint pain, and usually contain menthol and methyl salicylate. Together, these ingredients cause the skin to feel cool, and then warm, therefore taking your mind away from the pain or soreness in the area. The patch contains the medication and since it supposed to adhere to your skin, you don't have to apply any ointment or cream.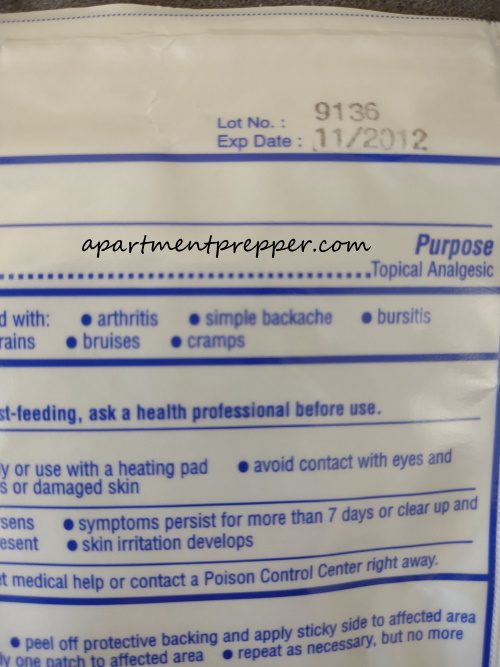 What happened when I applied the patch?
First, I opened one of the packets and sniffed the patch. I noticed the familiar menthol scent and there was nothing different about the odor. If it would have smelled odd or different, I would have thrown it away.
I took out the backing. The adhesive actually worked and I was able to place it on my sore shoulder. I didn't think I'd feel much of anything, since it's been expired for nine years. But after about 30 seconds, I felt the ice hot sensation. It steadily got a bit more intense but not in a bad way. It felt like a normal icy hot patch.
After two hours I checked on it and the patch was still sticking.
At about four hours, I felt the edges of the patch starting to come off, but most of it was still sticking. I patted the edges down.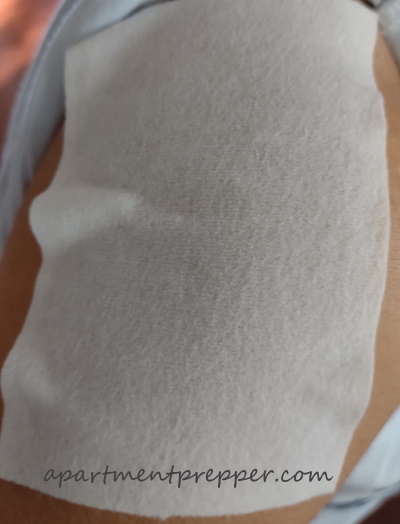 After eight hours, I changed my shirt and by now the patch completely came off. I was no longer able to stick it back on. Normally, a fresh patch would stick for about 24 hours. However, by this time my shoulder was already feeling better so I did not need it anymore.
In conclusion
I can say the expired icy hot patch still worked but now I know it will not stick more that eight hours. In this case, it did what I needed it for. Your results may vary, depending on how your item was stored, the light exposure, and temperature in the area. Mine was stored in a sealed five-gallon bucket, in an air-conditioned room at around 70 degrees. From time to time, I've tried other expired supplies with pretty good results. However, if I notice anything off in either appearance or smell, I would just throw it out.
---
About the author:
Bernie Carr is the founder of Apartment Prepper. She has written several books including the best-selling Prepper's Pocket Guide, Jake and Miller's Big Adventure, The Penny-Pinching Prepper and How to Prepare for Most Emergencies on a $50 a Month Budget. Her work appears in sites such as the Allstate Blog and Clark.com, as well as print magazines such as Backwoods Survival Guide and Prepper Survival Guide. She has been featured in national publications such as Fox Business and Popular Mechanics. Learn more about Bernie here.