Written by Bernie Carr
I recently had the opportunity to try out a new entree by NutrientSurvival: Homestyle Scramble. Mind you, breakfast is my favorite meal of the day, so I tend to be pretty picky when it comes to breakfast entrees. I've tried a lot of freeze dried entrees. Some have turned out good, some are terrible. That's why I always recommend trying out just one before buying a whole lot.
Here's what it looked like before cooking.
Simple directions
It's super easy to prepare: just add one cup of the mix with half a cup of boiling water. Stir it up and cover. In about four to five minutes, it's ready.
How did it turn out?
The Homestyle Scramble had a really good taste. With the hash browns, eggs, peppers and cheese, it had a hearty flavor, and a satisfying texture. After I took my first bite, I thought it would make a really good breakfast burrito, so I warmed up a flour tortilla and wrapped it up. I was right. The burrito was very filling and tasty. With some hot sauce, it was even better.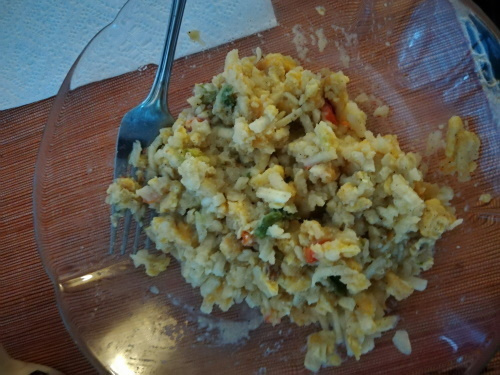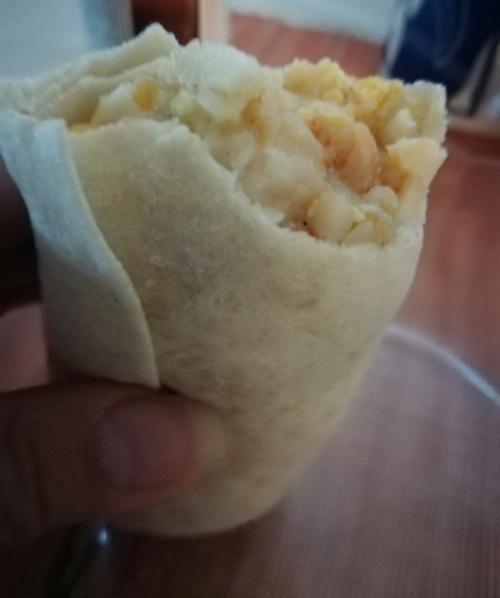 Nutrition
In addition to being tasty, Homestyle Scramble is also nutritious, with 40 essential nutrients in every serving:
14 Vitamins
14 Minerals
9 Amino Acids (Protein)
488mg Omega-3
6g Fiber
Gluten Free, Soy Free, No Artificial Colors or Flavors
Each #10 can contains 10 servings and has a 25-shelf life. Stocking up on a few of these, you can count to having a tasty, nutritious meal whether you take it with you camping, backpacking or use it in an emergency.
A while back I tried out Nutrient Survival Vitamin Coffee by and was impressed with the quality. I am similarly impressed with Homestyle Scramble.
---
We are an affiliate of Amazon.com, which means we received a small commission if you click through one of our Amazon links when you shop, at totally no cost to you. This helps keep the lights on at the blog. Thanks!
About the author:
Bernie Carr is the founder of Apartment Prepper. She has written several books including the best-selling Prepper's Pocket Guide, Jake and Miller's Big Adventure, The Penny-Pinching Prepper and How to Prepare for Most Emergencies on a $50 a Month Budget. Her work appears in sites such as the Allstate Blog and Clark.com, as well as print magazines such as Backwoods Survival Guide and Prepper Survival Guide. She has been featured in national publications such as Fox Business and Popular Mechanics. Learn more about Bernie here.