This post is by Bernie Carr, apartmentprepper.com
It's already April and most people are expecting spring weather, but another bomb cyclone, also known as "bombogenesis" is expected tomorrow in the Central U.S. It could impact around 200 million people in its path.
What is a Bomb Cyclone?
A bomb cyclone is a fierce winter storm, with hurricane force winds.  According to the National Ocean Service: "This can happen when a cold air mass collides with a warm air mass, such as air over warm ocean waters. The formation of this rapidly strengthening weather system is a process called bombogenesis, which creates what is known as a bomb cyclone."
How do you deal with it?
Stay indoors
You may lose power for a few days
Get prepared now
Prepare for a power outage
Here are steps you can do to prepare for loss of electricity:  Prepare for a Power Outage
How to prepare your apartment
In case you are unable to turn on the heat, there are ways to keep your apartment warm with some minor adjustments:
Install window films.
You can buy window films online or at home improvement stores.
In a pinch, you can try using clear plastic wrap- just stick it around your windows to keep the draft out.
Plastic Trash Bags
Some people use plastic trash bags to line the cracks and the windows.
Bubble Wrap
Use painters tape or duct tape to attach bubble wrap to windows and add extra insulation.  This works because there's trapped air between the bubble wrap and the window.  If the window is leaking around the frame, this will not work and the window would need caulking instead.
If you are planning to do a project like this, please research the various options carefully.  I am not an expert in insulation or window reinforcements, so your results may vary.  You may find something else that works better in your situation.  The window films worked best for us.
Space Heater
Many readers report good results for using the Mr. Heater.
Make sure your area is well-ventilated.  There have been many deaths resulting from carbon monoxide poisonings.
Never turn on the stove or oven for heat.  See these tips for home heater safety.
See a previous video about this at
Stay warm and safe!
© Apartment Prepper 2019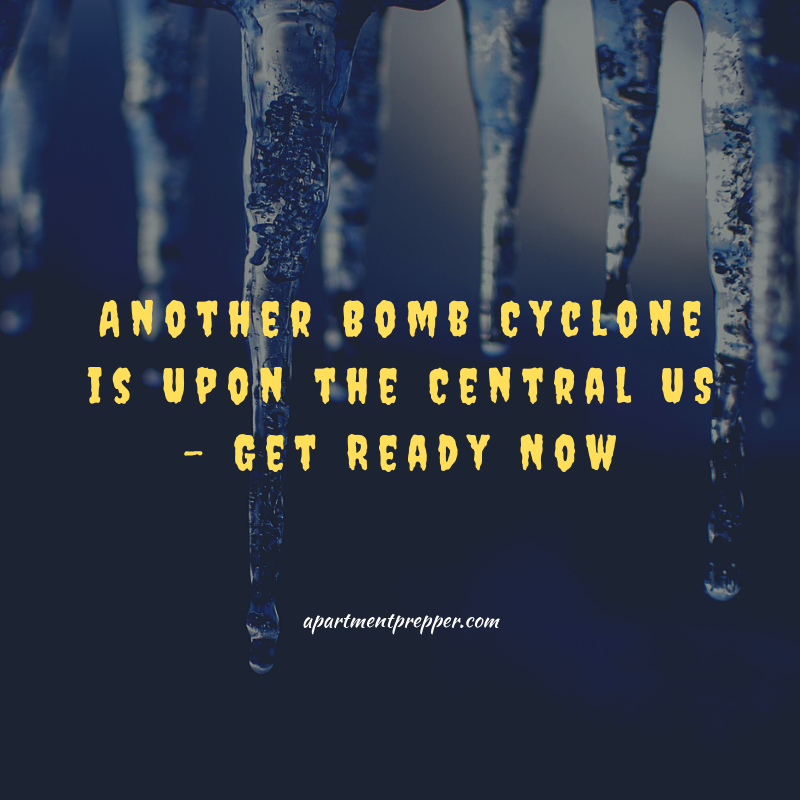 Image by M. Maggs from Pixabay



Try Prime for free