This post is by Bernie Carr, apartmentprepper.com
I have to admit I was very skeptical about this latest food experiment.  I can always tell by the spongy look when those free breakfast buffets at the hotel are serving powdered eggs.   So when my husband suggested we try opening up emergency can to make sure we can eat it I was very hesitant about it.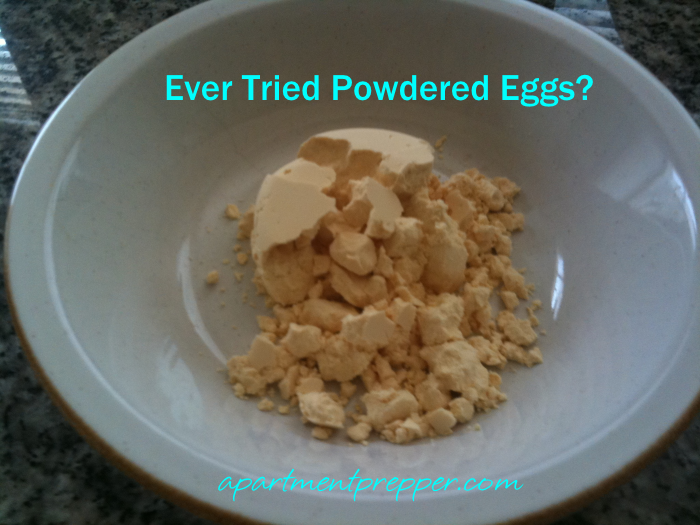 Today I finally got around to trying it.   The instructions say, mix 1/4 cup of powdered egg to 1/3 cup of water.  I did that.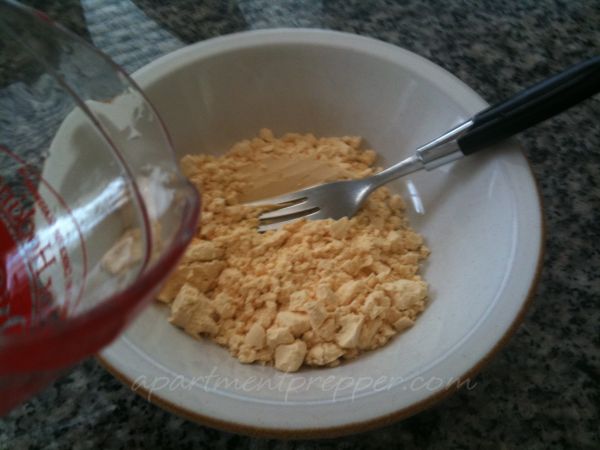 I mixed it until the powder dissolved.  The mixture looked a little thick.
So I added another 1/8 cup of water.  Then it looked more like beaten egg.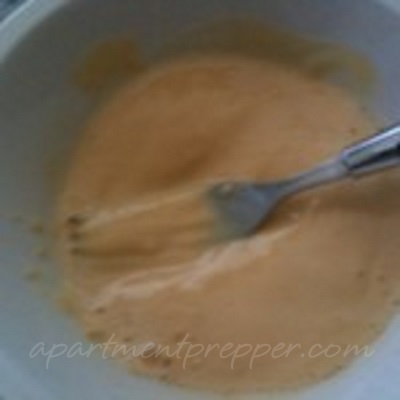 Poured the mixture into a heated cast iron skillet with some butter on it.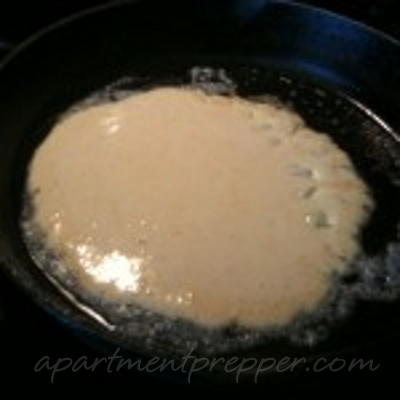 It looked like a pancake at first.  I stirred it up like normal scrambled eggs and it actually started looking pretty good.  Scooped up the eggs and tried it.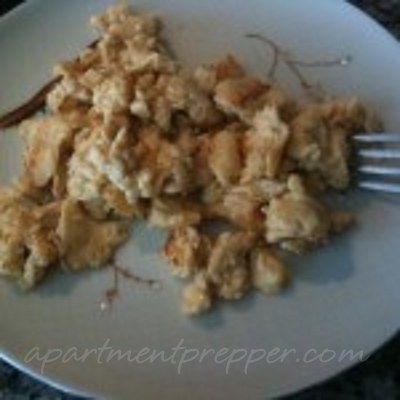 The finished product actually looked pretty good.  I did not add salt just in case it was pre-salted.  I was right.  The cooked egg did not need any salt at all, but I added some pepper.   It was actually very tasty!  The texture was just like fresh egg, it did not have the wet, spongy texture that I was dreading.  I would not have been able to tell this was made from powdered egg.  I give this Emergency Essentials Whole Egg Powder a thumbs up.
I wonder if you can make muffins out of this?  I am not sure, because it does have a bit of salt in it, but most baked goods have a pinch of salt anyway.   I will have to experiment with it again.  I will keep you posted!