This post is by Bernie Carr, apartmentprepper.com
I've been wanting to try dehydrating fruit but I do not have room for a food dehydrator.  There is just not enough space in my small apartment for another gadget.  But I there is a way to dehydrate fruit without a food dehydrator – just use your oven!
I had a couple of apples that were a bit past their prime but still in good shape.  They were perfect for my apple chips experiment.
Apple Chips
You will need:
2 apples
2 teaspoons sugar
1/2 teaspoon cinnamon
parchment paper
Directions:
Preheat oven to 200 degrees.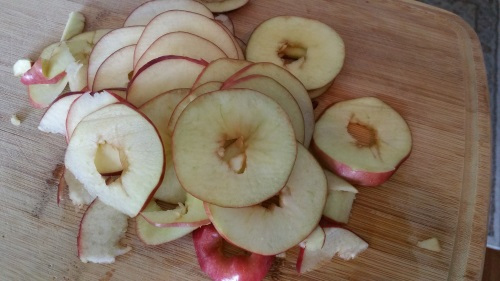 Thinly slice the apples.  You can use a mandolin or just slice thinly with a sharp knife.  It was easier for me to core the apples first then slice.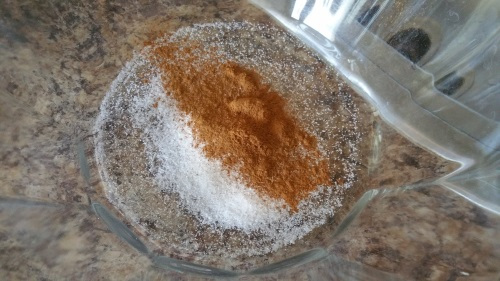 Mix the sugar and cinnamon together.  In a large bowl, add the cinnamon sugar mixture to the apples.  Mix well.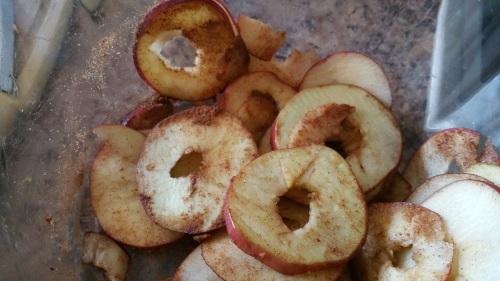 I mixed them by hand to make sure the mixture was well distributed.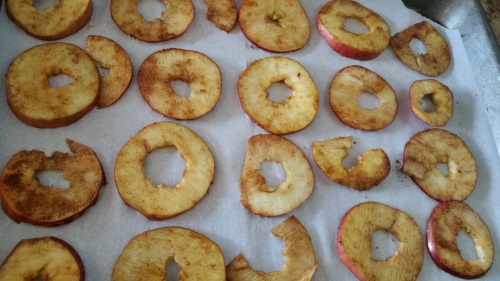 Place a piece of parchment paper on a baking sheet.  Arrange the apples on the sheet so they are not touching each other.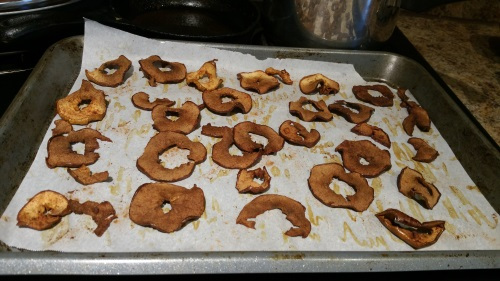 Cook in the oven for an hour, then turn the slices over.  Cook for another 45 minutes.  Your oven times may vary.
Result:
The apples turned brown as they dried out.  If you do not want them to get too brown, some recipes indicate you need to soak them in a mixture of half lemon juice and half water for an hour.  However, I do not mind the browning.   They came out crisp and tasty.
If you want to try it yourself, just start with a very small batch to avoid wasting fruit.  Ideally, a food dehydrator would still be great to have if you are going to make larger batches of dried fruit.  But if you don't have a lot of space like me, and are just making small batches every now and then, using your oven will suffice.
Drying fruit is a great way to save money on snacks and is a good way to use up fruit before they go bad.
Have you tried food dehydrating?  Please share in the comments below.
About the author:
Bernie Carr is the founder of Apartment Prepper. She has written several books including the best-selling Prepper's Pocket Guide, Jake and Miller's Big Adventure, The Penny-Pinching Prepper and How to Prepare for Most Emergencies on a $50 a Month Budget. Her work appears in sites such as the Allstate Blog and Clark.com, as well as print magazines such as Backwoods Survival Guide and Prepper Survival Guide. She has been featured in national publications such as Fox Business and Popular Mechanics. Learn more about Bernie here.
If you are interested in more dehydrating recipes, this book shows a number of ways to dehydrate food: