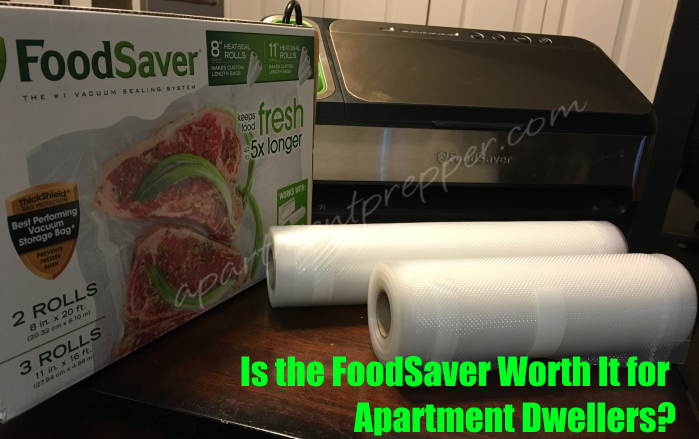 This post is by Bernie Carr, apartmentprepper.com
Avoiding food waste is one of our goals in our household and it is always a challenge.  At the same time, living in a small space makes me evaluate whether an item or gadget is worthwhile to have while using up precious counter space.
When Apt Prepper Daughter got a FoodSaver for Christmas, I was excited for her to try it.
She did the most basic test to see whether meat frozen in a FoodSaver pack would last longer than meat that was frozen in a zip lock bag.
The meat tested was fresh ground beef.
One half was stored in a zip lock bag, and the other half was stored in a FoodSaver vacuum sealed package.
Both packages were stored side by side in the freezer section of the apartment refrigerator.
After three months in the freezer, this is what the ground beef looked like:
Meat stored in the zipped bag: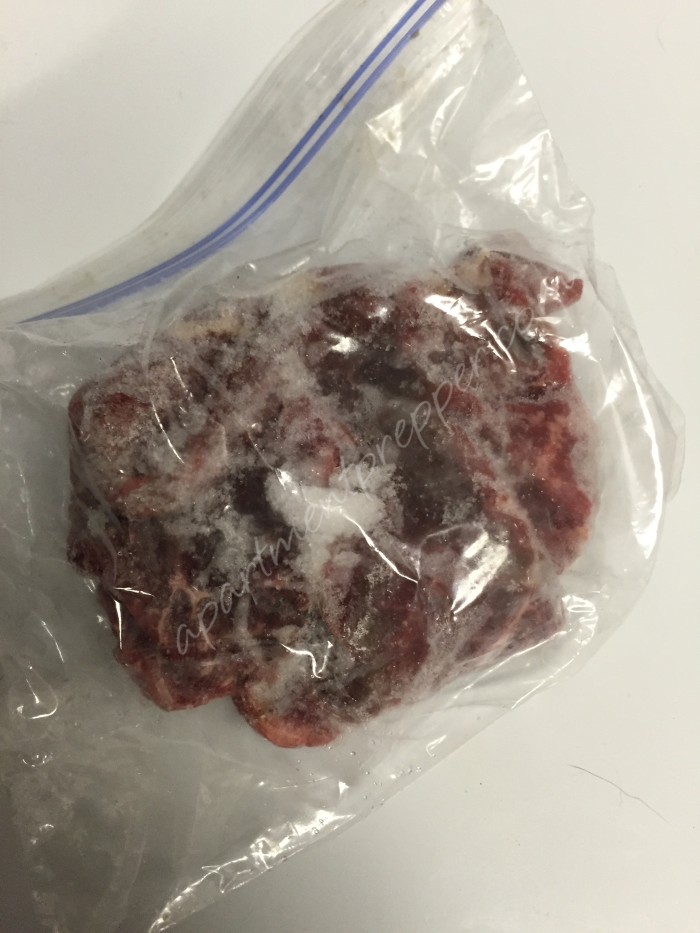 Meat stored in the FoodSaver vacuum sealed package: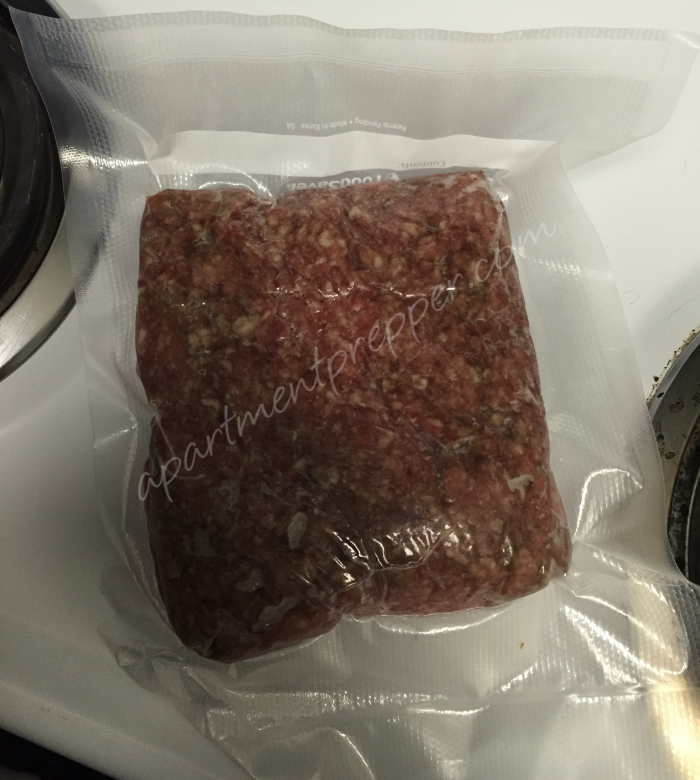 You can tell there is a big difference.  The meat that was vacuum sealed had no freezer burn at all, while the other one had a lot of freezer burn.
In terms of making your frozen foods last longer, the FoodSaver delivered.
When I think about how much money we have wasted from throwing out freezer burned foods over the years, I wish we had used one sooner.
What about using the FoodSaver for long term food storage?
I personally have not tried packaging food for long term storage in the FoodSaver, but one of my trusted bloggers, Gaye over at Backdoor Survival has written all about it.
Read all about it here:  How to Use a Food Saver for Vacuum Canning
If the FoodSaver can help me prevent waste AND help me with long term food storage, then I am in favor of having one.  Although I have had some reservations about having a FoodSaver unit taking up counter space, I can see how the benefits of having one for everyday purposes as well as preparedness uses.
© Apartment Prepper 2016