This post is by Bernie Carr, apartmentprepper.com
Today we are featuring the Bannock Cook in a Pouch Meals by Legacy.  Bannock Camping Food entrees are easy to prepare, as they cook directly inside the pouch.
Meal Preparation
For this review, I tried the Peaches and Cream Oatmeal.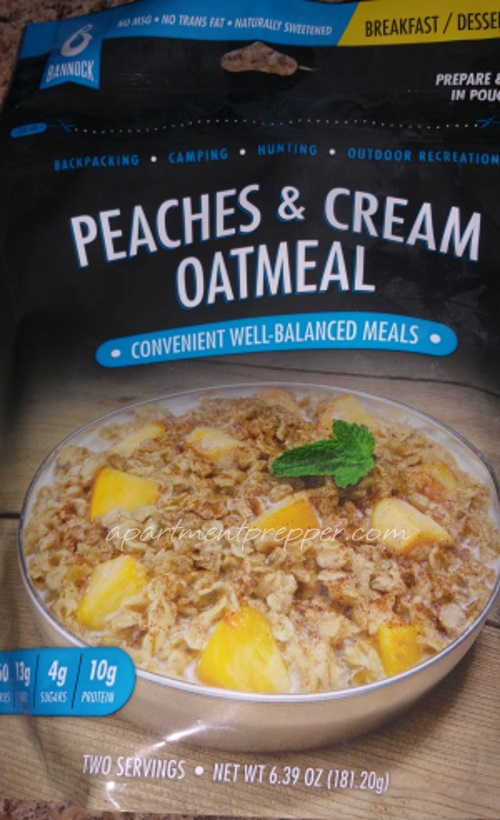 Here is a photo of the contents.  You can see pieces of oats and peaches.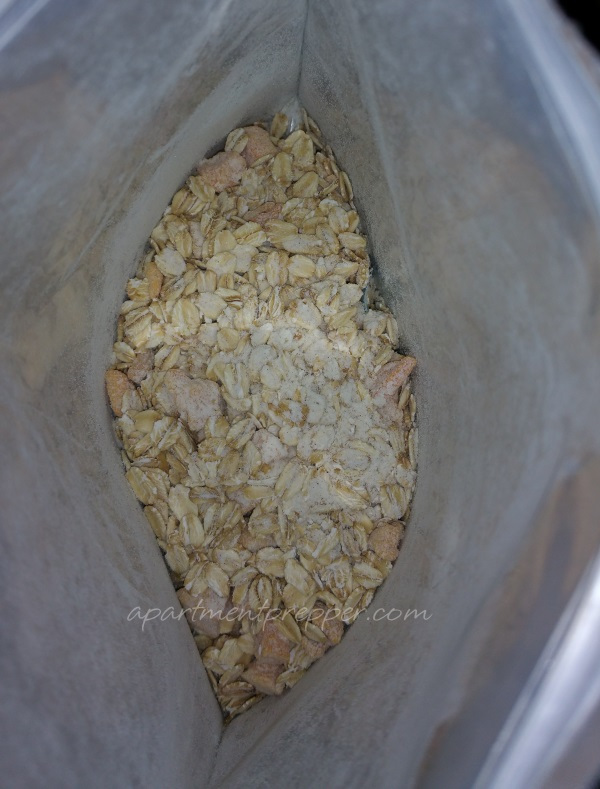 To prepare, I followed package directions to add  two and a half cups of boiling water to the pouch.  I stirred the contents with a spoon and waited 10 minutes.  As soon as time was up, I stirred it up again.  It was ready to eat.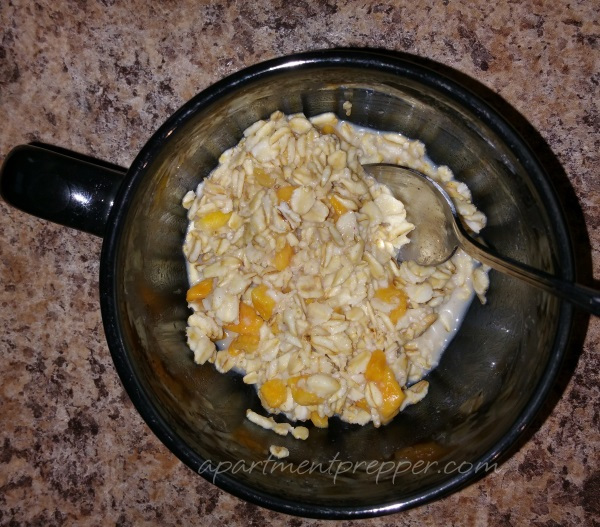 How did it turn out?
The oatmeal was pleasantly sweet.  It also had a nice creamy consistency.  Some instant oatmeal brands are overly sweet, but this was just right.  It also had a lot of peaches, which I liked.
After experiencing several days of Hurricane Harvey, I know that being able to prepare food quickly and easily is important during emergencies or disasters.  These meals do not require any additional utensils to prepare.  Just add hot water, wait a few minutes and the meal is done.  Each pouch has 2 1/2 servings.  It also comes in other flavors such as Multigrain Berries and Cream Granola.
The meal was tasty and filling, and would be great for camping and other outdoor activities, as well as good emergency food.
The Giveaway
One lucky winner will be chosen to receive a sample entree sample kit, provided by Legacy Bannock Meals:
The giveaway starts today, and ends at midnight September 25, 2017.   You have lots of chances to win.