When I first heard about Lifestack Storage Containers I was immediately interested on how they would work.  Living in an apartment presents challenges for water and food storage due to limited space and I am always looking for solutions.
What are Lifestack Storage Containers?
They are watertight, stackable 1 gallon containers that store food and water.  The containers are BPA free, and can be filled with either water or storable bulk items such as sugar, salt etc.
The plastic is lightweight but durable.  The containers are opaque and therefore protects from light.
Review
I received four storage containers for review.  I filled all of them with water from the tap.  I sealed each of them tightly.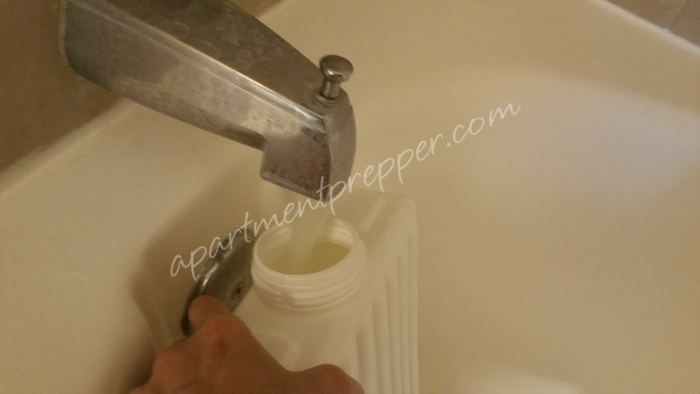 These containers can be very handy and useful for storing water.  I placed them vertically in various tight spots, such as next to the refrigerator, between furniture etc.  They fit well and stacked on each other, maximizing the space.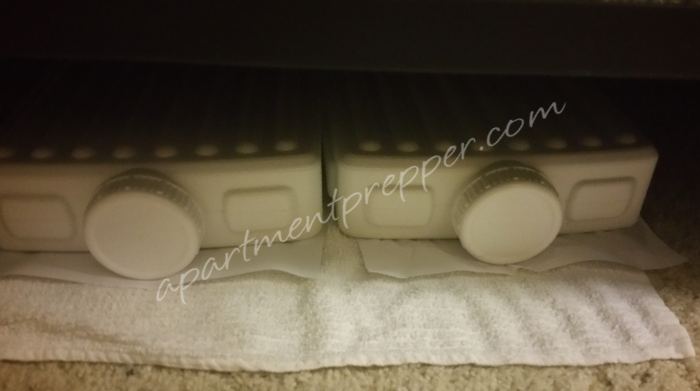 I also tried storing them horizontally under the bed. I closed the lid tightly.  To make sure I can clearly spot any leaks, I placed a piece of paper and a towel underneath.  After a few hours, I noticed a few water leaks on the paper.  I did check with my contact at lifestackstorage.com and he indicated "upon further testing and use I discovered that if I tightened the lids as tightly as possible (even when they feel they're on tightly, they can still be tightened down even more), the leakage stopped."
I have found in other tests that most water containers leak when stored on their side, and therefore I always recommend storing water in an upright position.
If you were storing solid items such as oats, salt or sugar, then there would be no issues of leakage if you were to store them horizontally.  However I have not personally tested them for long term storage of bulk items, but I intend to give you an update when I do.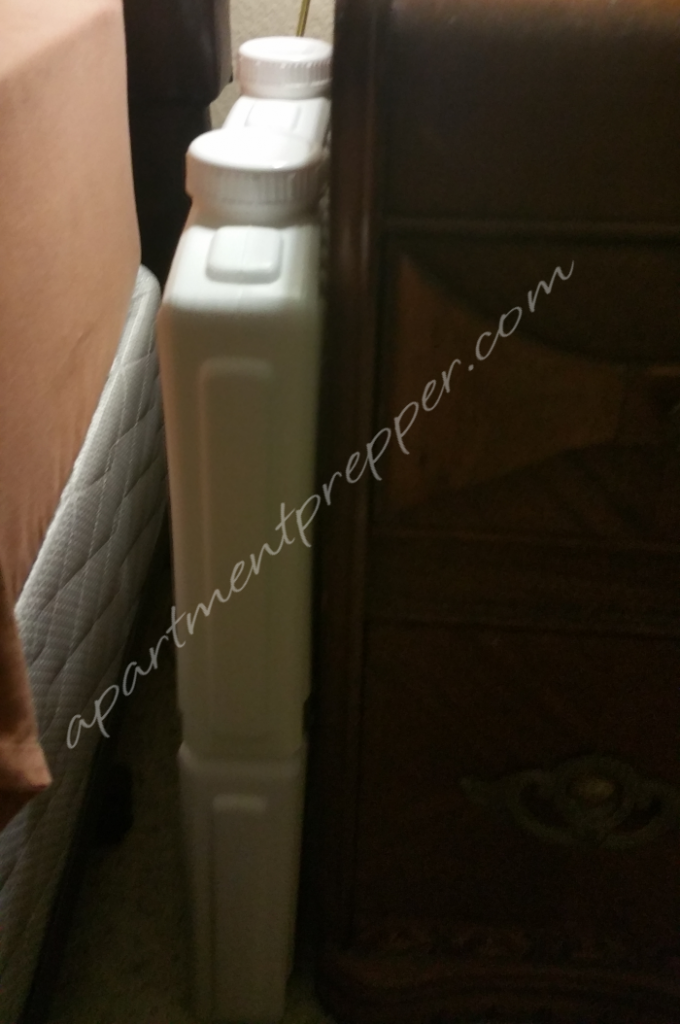 Other than that, I found that Lifestack Storage Containers are ideal for storing in tight spaces.  They are sturdy and stack well.  Store water or other solid bulk items in the Lifestack Storage containers and keep them upright in a cool, dark place to protect the contents.  The containers connect together and are very thin, allowing you to store several containers in a tight space.  I think Lifestack Storage Containers are a great storage option for anyone who lives in a small space such as apartments, condos, tiny homes or RVs.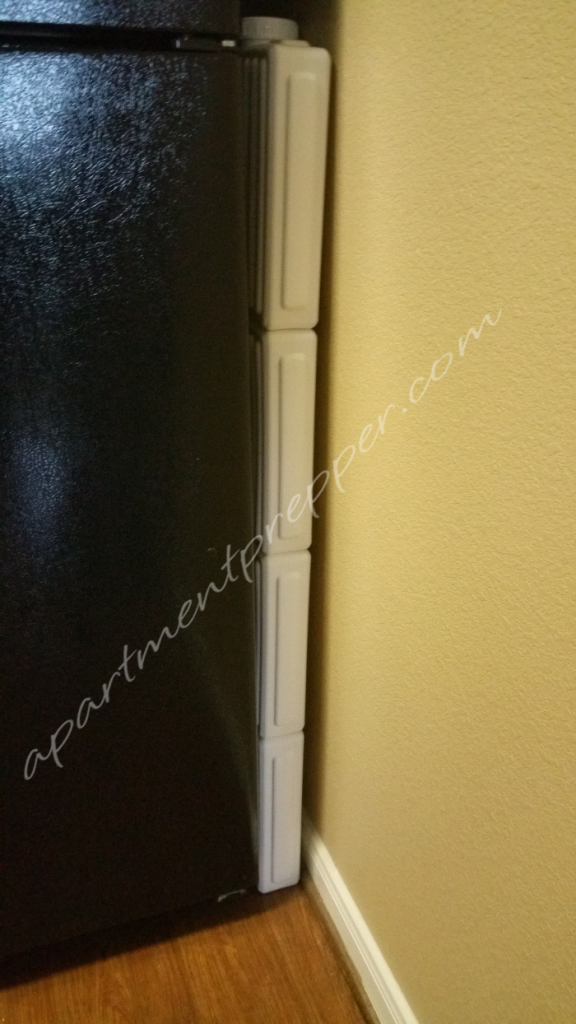 © Apartment Prepper 2016