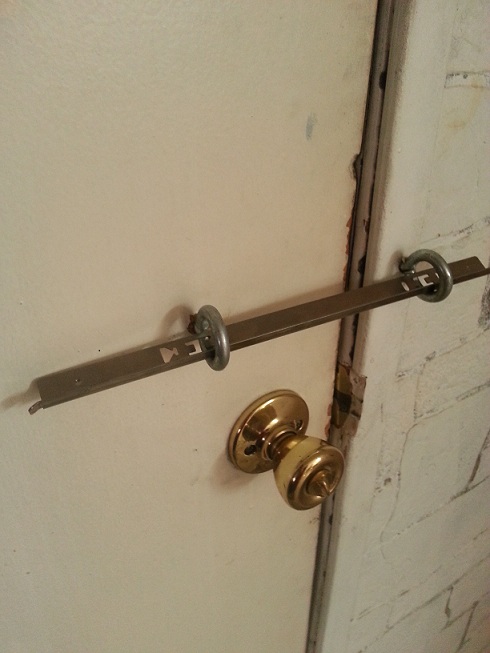 Only got time for a quick post today, but I had to share this door security idea, for anyone looking for a low cost, low tech method to secure a door.
All you need are a couple of large eye screws and a recycled metal bar or stick that is long enough to reach across with several inches clearance on each side.  The metal bar must be sturdy and kept centered at all times.
If you are a renter, first see if your landlord will spring for a dead bolt at their expense before installing something yourself.   If you do make it yourself, remember you would need to cover up these holes before you move out.
For beginning preppers