This post is by Bernie Carr, apartmentprepper.com
I found this item that stores fairly well and does not take up a lot of room:  tuna steaks in a pouch.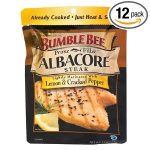 It did not sound very appetizing at first.  Before buying more, we opened up a couple of pouches and found they contained a solid piece of tuna steak with a small amount of liquid.  The tuna steak comes fully cooked, but it's best to lightly brown it in a pan.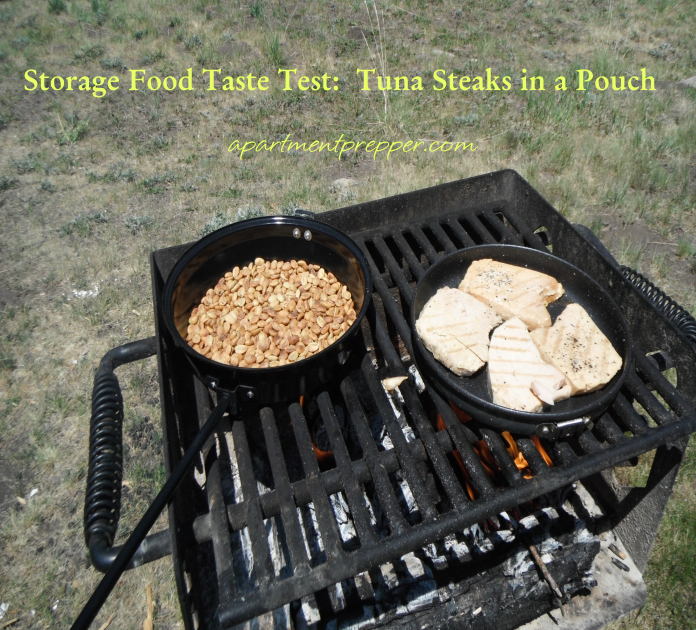 We conducted a "taste test"  including four adults and four kids.  The taste test was conducted out in the park where we warmed them up in a skillet over a barbecue grill.  The brand we tried was Bumble Bee, but Star Kist also has them.  We tested the Lemon Pepper flavor, and the Mesquite.  Three out of four adults liked the Lemon Pepper tuna steak and all four kids liked them.  I think the one adult preferred the Mesquite flavor.
The tuna steak in a pouch is a good storage food addition if you do not have a lot of room for storage in your pantry.   I will start picking up regular tuna in pouches as well to save on space.
© Apartment Prepper 2011