I was looking through my stored items and noticed my Starbucks instant coffee stash had expired.  I started accumulating supplies a couple of years ago, and sure enough, some of those expiration dates are starting to creep up.  This one expired in October 2010.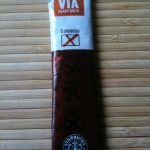 The package felt hard and dried and it seemed there were clumpy bits of instant coffee.  Normally being the coffee snob that I am I would have tossed it.  But what if that is all you have?  I decided to use it anyway.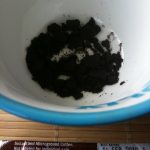 I poured it into my cup and the coffee did fall out in clumps.  Then I poured very hot water into the coffee bits and started stirring…  and stirring… and stirring for a several minutes.  Those chunks took a while to dissolve.  You can still see bits floating.  Satisfied that most of it was mixed, I added cream and sugar.  I took a taste, and found out it wasn't bad at all.   The taste was pleasingly strong and there was nothing odd about it.  Once the coffee was mixed with the water, cream and sugar, it was fine.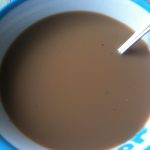 I am not going to take any more chances though.  I am rotating my stock by using up this expired batch within the next few days and replacing it with a fresh box.  Do I recommend making a habit of drinking expired coffee?  No, especially if you have a sensitive stomach.  I do recommend looking through your supplies and making sure you use them up in time.
Get the real deal. Whether bugging out or sheltering in place, you can never have enough clean water for survival: For your water purifier needs, please visit: