This post is by Bernie Carr, apartmentprepper.com
Before we moved to Texas a few years ago, I had never been to a Gun Show.  Now we go a couple of times a year.   It's fascinating to me how you can buy all sorts of things in a gun show, besides guns, ammo and accessories.  Not everyone lives in an area where gun shows are regularly available, so I thought I'd share the experience with anyone who has never attended one.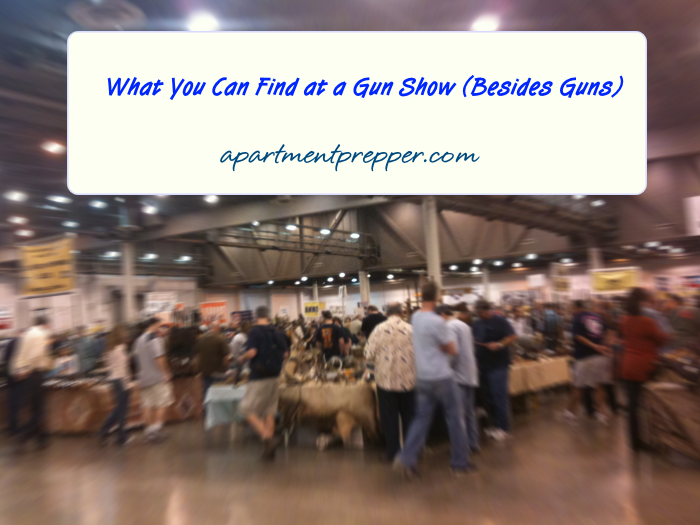 The gun shows in town are usually held a couple of weekends per quarter, at a convention center downtown.  Fortunately you won't run into a lot of traffic, at least until you get to the entrance.  Because there are other shows going on at once (usually jewelry shows, car shows and maybe even a 5k run somewhere in the vicinity) so you may run into some backup at the entrance.  Parking is around $8-10.   After a walk to the location, you get in line to pay the entrance fee, usually around $8 for adults.   A lot of folks bring children and babies, with kids getting a discounted price.  It's actually a family friendly place.
A few attendees bring rifles, but concealed weapons are prohibited (see sign below).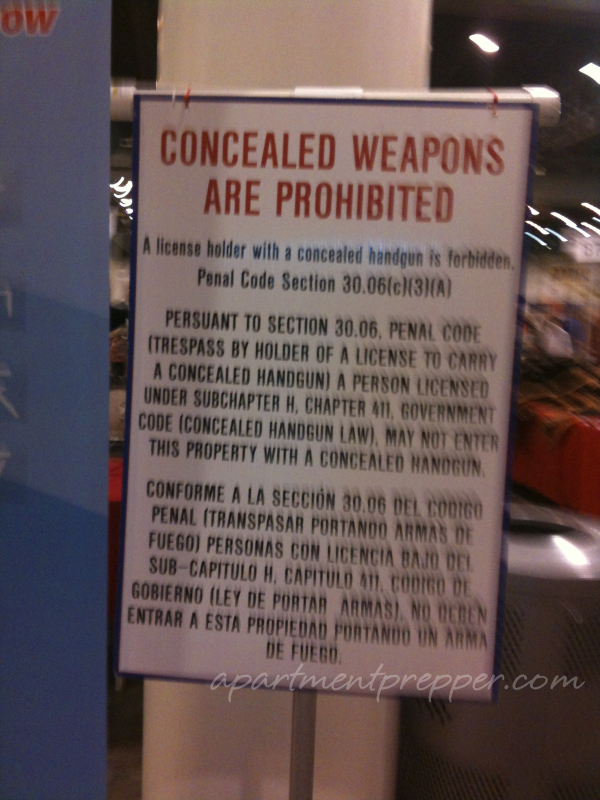 When you first enter the hall, you will find there are rows upon rows of booths, selling everything from beef jerky, candied nuts, military memorabilia, jewelry, pottery, t-shirts, knives, and of course guns, bullets and all the accessories.  Lately, I have started seeing more preparedness products such as water purifiers, MREs and dehydrated foods, paracord, backpacks etc.  I even saw a booth carrying preparedness books, and I got a kick out of seeing my book, The Prepper's Pocket Guide, right next to the Zombie Survival Guide.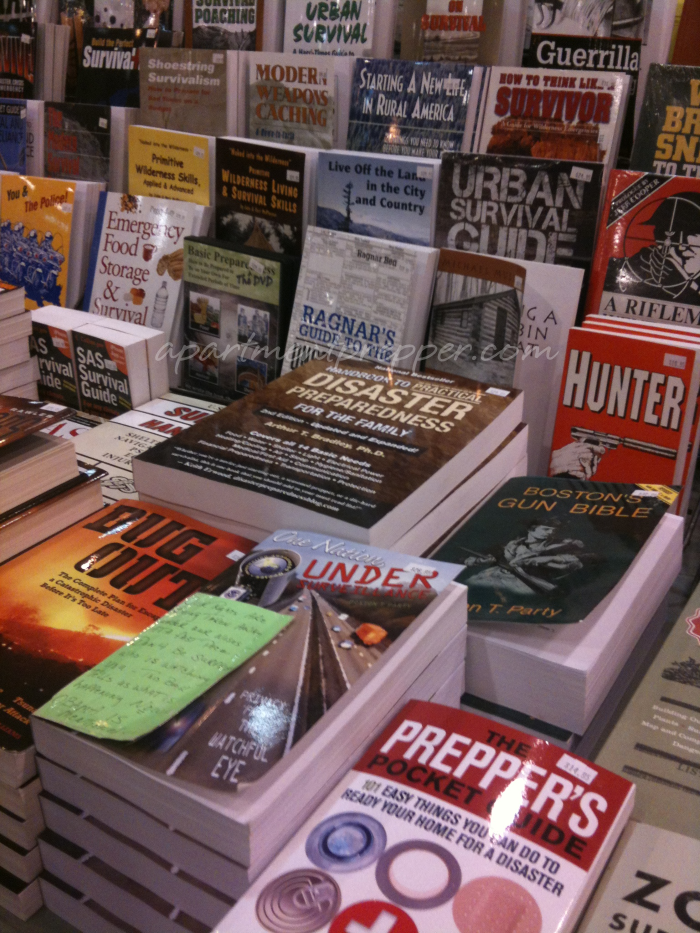 Of course if you get hungry, there are the usual hotdog stands, barbecue sandwiches and the like, but they are usually overpriced so we avoid eating until we leave.  When you have a specific item in mind, the best strategy is to walk along all the booths, and make note of where your item is selling and at what price.  There is usually a disparity in pricing, so careful before you make your final purchase.
Cash is definitely the way to buy your items, as there is always a cash discounted price; the credit card or debit card is always higher.  Sometimes the store keeper is willing to haggle, or may throw in an accessory for free.  I have noticed the buyer with the CCL (concealed carry license) carries some value among the store owners, as some are willing to accept checks at the cash price buy only from CCL carriers.  It is also a lot quicker to purchase a gun with the CCL, as a thorough background check was already done when the license was obtained.  When purchasing a gun with a background check, there is a 45 minute to one hour wait time, at least in Texas.  In many states, there is a 30 day waiting period to buy a gun so one hour to me is hardly any wait at all.
The other interesting feature I found is many gun museums and historical societies place their items on display.  The last one we went to had military vehicles on display.  You can also see a lot of military surplus type items on display and for sale.  Some of the booths also do trading, so I imagine a lot of collectors frequent these shows.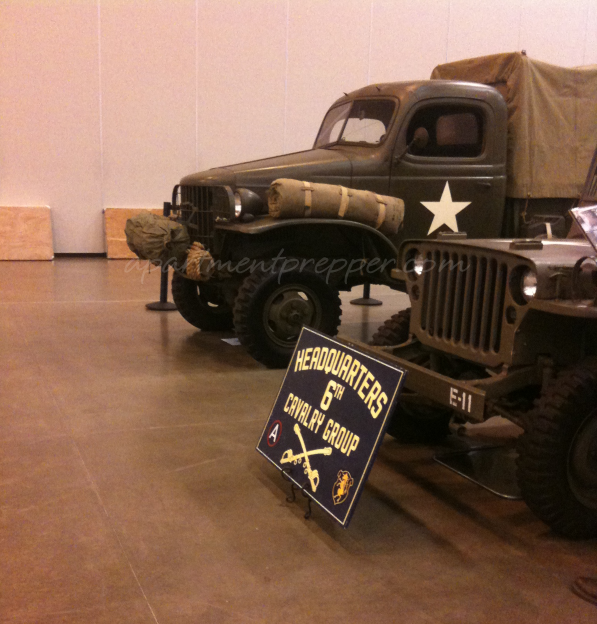 Sometimes you may find good deals on preparedness items if you are familiar with the brands, comparable prices or can quickly look up things up on your cell phone.  Even if the item is priced the same as online, it can be a good deal as you are saving on shipping costs.  One vendor was offering such a cut rate deal on an item, I could not believe it.  When I got home, I researched the item online and found he was selling a "first-generation" type item, which was far inferior to the current fifth generation version now available.  As with any type of purchase, buyer beware.
In closing, my final tips are:
If you plan to buy something, make a list.
Know the features you are looking for and ask lots of questions.
Bring cash.
Comparison shop before making a purchase.
Try to haggle.
Bring snacks and bottled water to avoid pricey concession stands; or if you get hungry buy the beef jerkey or candied nuts that are reasonably priced.
Ask about return policies.
If the deal seems too good to be true, it probably is.
Keep your receipts and ask for contact information in case you have a question about your purchase later.  The vendors are pretty good about giving their business cards.
© Apartment Prepper 2012
For more fast and easy tips to become more prepared, read my book: