I've talked to a few preppers who feel they are all alone in their efforts and are having a tough time getting their family involved.  We've focused on partners not wanting to prep, younger children; today we'll look at the teens in your life.
Anyone who has dealt with teens know they are a tough bunch.  It is hard enough to get them to make their beds, much less get them interested in prepping so good luck with that.  But wait a second, it's not impossible!  It just takes a little patience and understanding, plus a bit of sneakiness.. err.. persuasiveness.
The first question you need to address:  What's in it for them?
The first step in trying to get a teen interested in anything:  figure out the aspects that would appeal to their interest, something that they care about.  Have them consider what it might be like if they were to run out of ___ (fill in what they like) during an emergency.  Of course they would be upset.   Then show how how stocking up on such supplies/ emergency items will avoid them having to go without.  For example, if your teen girl is interested in hair products, make it a point of including to include their favorite shampoo in the emergency buckets.  In no time, the teen would be making suggestions on what else they would not like to do without.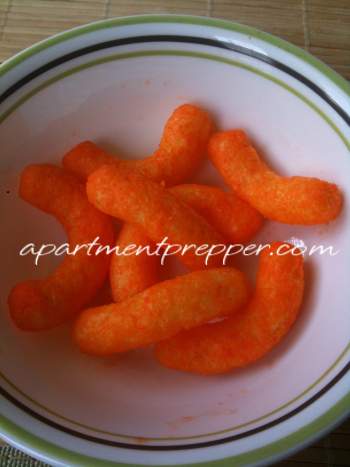 Food
Food is a great teen motivator.  I don't know of any teen who is not interested in some kind of food.
Include their favorite comfort foods such as chips, chocolates, cookies, peanut butter, etc in your emergency food storage.  Just make sure you keep rotating, but I am sure using these up will not be a problem.
Survival shows and movies
Watching a thrilling show with them such as as The Walking Dead usually will spark a discussion about a TEOTWAWKI situation and what one would do if faced with it.  If the teen is more interested in video games, then a similar video game, such as The Walking Dead video game, will have the same effect.
Fans of The Hunger Games books and movie I am sure might enjoy Creek Stewart's book The Unofficial Hunger Games Wilderness Survival Guide.  They'll be able to relate to the story tie-in, and learn some good survival skills as well.
Camping and Hiking
If you start camping and hiking activities while they are young, kids will continue to enjoy them as they get older.  However, if you've never had a chance, it's not too late, you can still get them interested in the fitness aspect.  As an added attraction, allow a good friend or close relative to come along and they can bond on the trail.
Learn a Skill Together
Firestarting
One skill that teens find irresistible is firestarting.   We have both preteens and teens in the family and every time we have fireworks they are the first in line to try it out.  Why not do a firestarting exercise, and later have a friendly competition about it (hat tip to reader countrygirl who has tried the supervised firestarting contest with great success)
Target Shooting
Teens will also take an interest in target shooting.  First you'll need to make sure they are thoroughly trained in gun safety and proper use.   A few hours at the range or even a simulated one would be a worthwhile activity.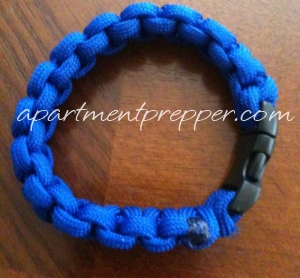 Paracord Bracelets
Making paracord bracelets is fun and both boys and girls would enjoy it.  Let them choose their paracord bracelet color and create one together.
Survival Themed Gifts
Of course teens would be interested in gear.  Find something they can use such as  Swiss Army knife, solar charger, sport bottle purifier and give it to them on Christmas or birthdays.
It's not easy but trying out a combination of the above just might work.  You may not be able to accomplish this all at once, but little by little, you just might get them into a preparedness mindset as they start to see the value of being prepared in their own life.  It is worth a try.
© Apartment Prepper 2014
Vote for Me!
Please click here to vote for me at Top Prepper Websites!
Water is one of the biggest needs when it comes to survival.  Whether bugging out or sheltering in place, you can never have enough clean water for survival:
For your water purifier needs, please visit
: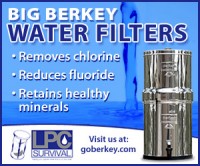 For beginning preppers