This post is by Bernie Carr, apartmentprepper.com
I made yogurt in the crockpot and I am here to tell you how easy it is to make your own yogurt.
What you'll need
1/2 gallon of milk (I used Borden's Whole Milk, but you can use any brand)
1/2 cup of plain yogurt, any brand (I used Oikos Greek style yogurt since I like Greek style yogurt and it was on sale for $1 at Walmart, but you don't have to)
slow cooker, measuring cup
2 towels
Directions
1.  Pour the milk into the slow cooker and set on low for 2 1/2 hours.  I did this step around 4 in the afternoon.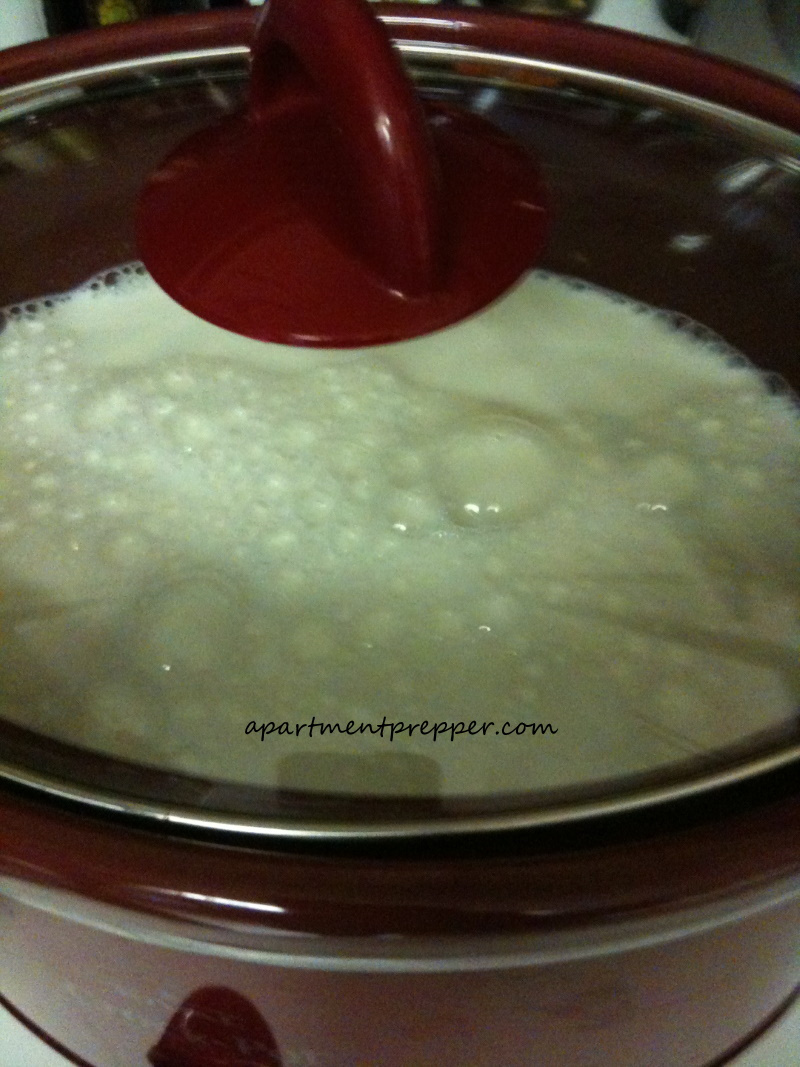 2.  Unplug the crockpot and leave it alone for 3 hours.  Around 6:30 pm, it was time to unplug the crockpot.  Do not remove the lid, just leave it alone.
3.  After the 3 hours is up (around 9:30 p.m. when I did it), take 1 cup of milk out of the crockpot and mix in a bowl with half a cup of plain yogurt.  Mix well with a wire whisk.  My wire whisk was missing so I just mixed it well with a fork.  Pour the milk/yogurt mixture back into the crockpot and mix well with the rest of the milk.  Place the lid back on.  I set some aluminum foil on top before placing the cover (optional).
4.  Wrap the entire crockpot with 2 large towels.   As you can see in the photo,  I used a couple of bath towels.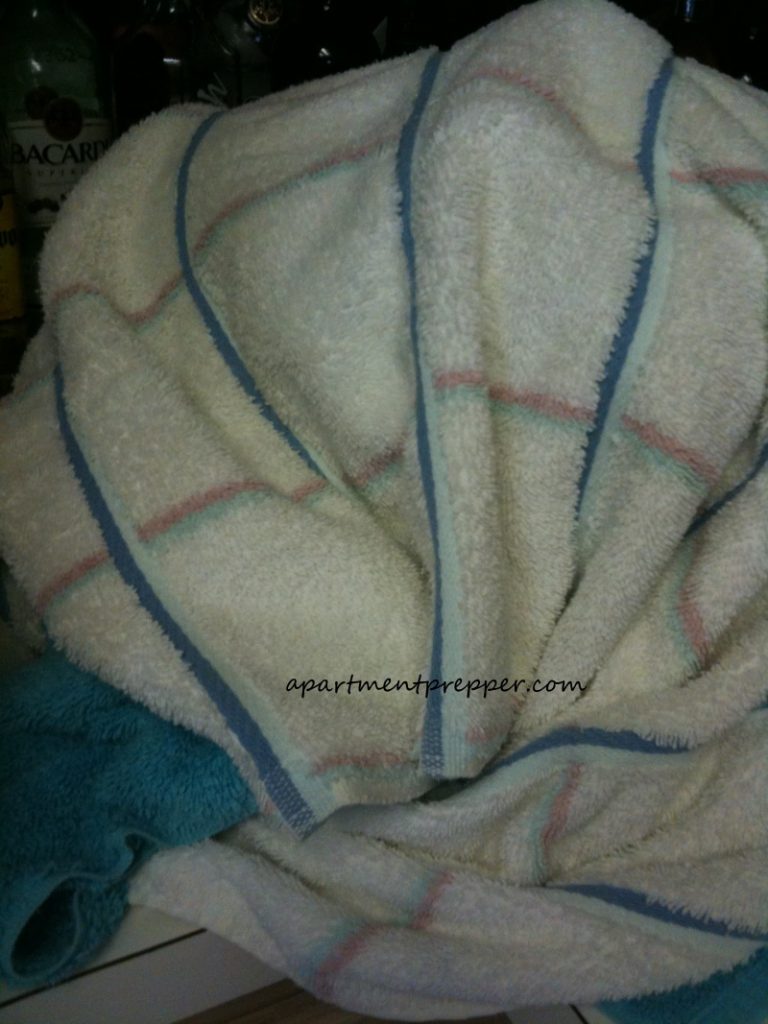 5.  Leave it alone for 8-12 hours.  I checked mine at around 9 am the next morning.  All the mixture had turned into yogurt.
I mixed it around a bit and transferred the yogurt into smaller containers.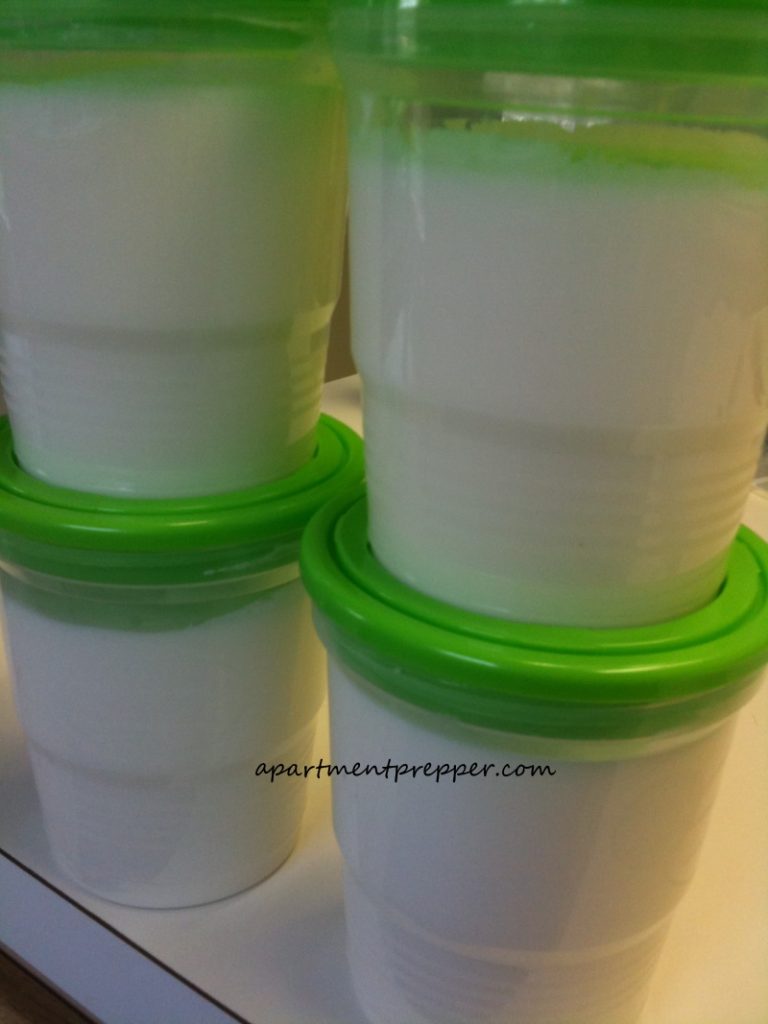 6.  Refrigerate for 24 hours and it is ready.  I actually cheated and tasted it after 8 hours and it tasted good, just a bit watery.  After 24 hours it was a great consistency and had a pleasant taste.  It was so good, I only added about a teaspoon of honey for flavor.  I let the family taste it and they liked it.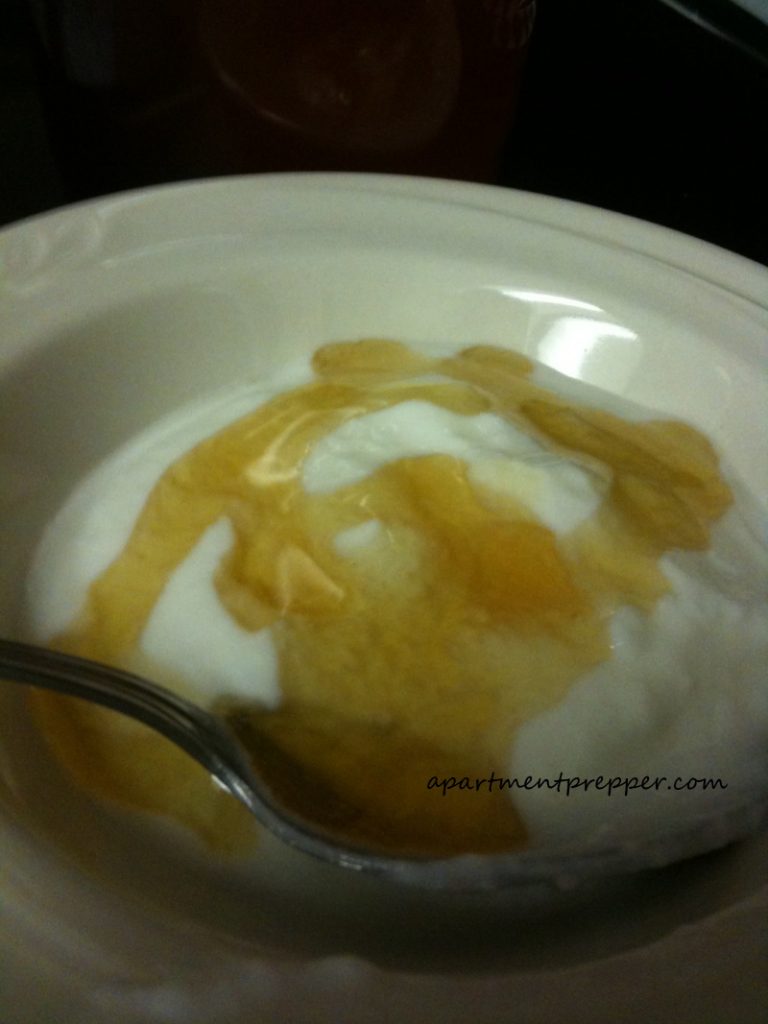 Result
All in all, the yogurt in a crockpot was a success.  The flavor is great, I don't think I will go back to store bought yogurt, except to resupply on the plain yogurt if I run out.  For about $3.50, you get about $10-$12 worth of good yogurt.  If you like yogurt, try this yourself; it is amazingly easy!
For more preparedness tips, read my book:
About the author:
Bernie Carr is the founder of Apartment Prepper. She has written several books including the best-selling Prepper's Pocket Guide, Jake and Miller's Big Adventure, The Penny-Pinching Prepper and How to Prepare for Most Emergencies on a $50 a Month Budget. Her work appears in sites such as the Allstate Blog and Clark.com, as well as print magazines such as Backwoods Survival Guide and Prepper Survival Guide. She has been featured in national publications such as Fox Business and Popular Mechanics. Learn more about Bernie here.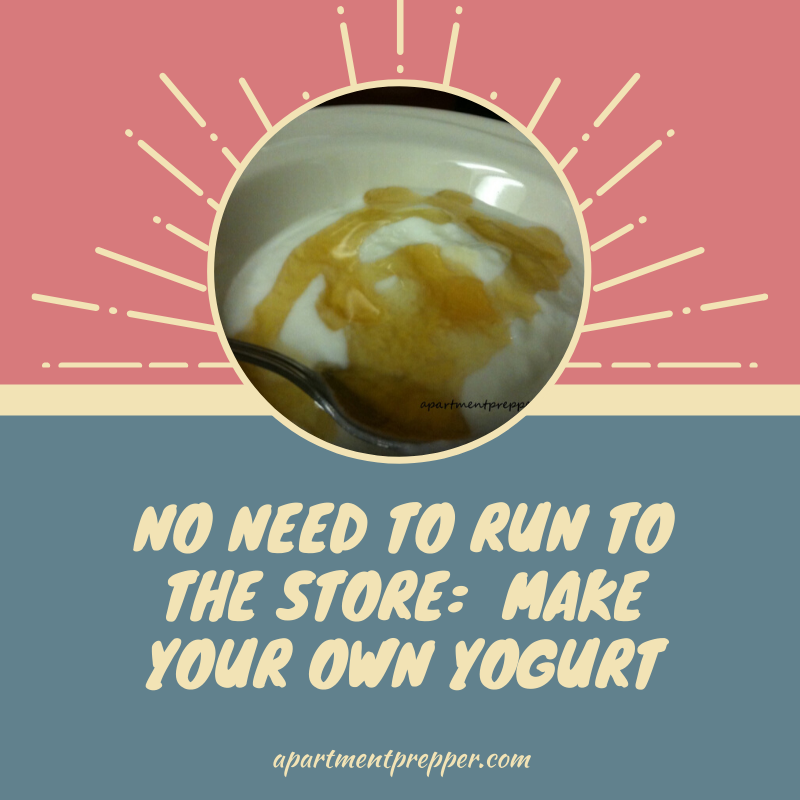 We are an affiliate of Amazon.com, which means we received a small commission if you click through one of our Amazon links when you shop, at totally no cost to you. This helps keep the lights on at the blog. Thanks!