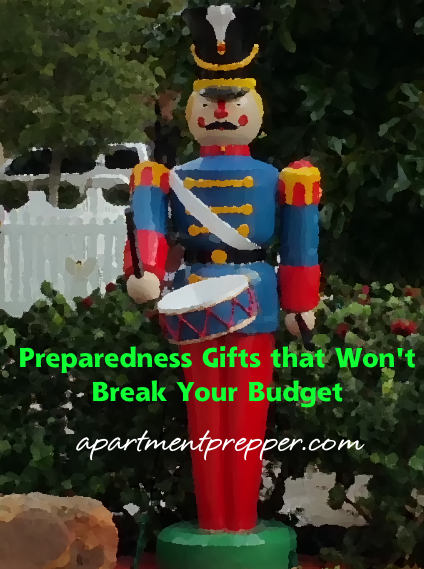 This post is by Bernie Carr, apartmentprepper.com
We all have family and friends who are not really into prepping, or who mean to but don't get around to it.  It is easy to forget or dismiss the idea of being prepared until something happens such as a catastrophic hurricane or flood and you wish you had done something about it.  Since we're giving gifts anyway, might as well give them something to help them prepare for an emergency.
When I compiled the list, I thought of items I've used myself.  I use my solar watch daily, and the Swiss Army knife is in my key chain so I never leave home without it.  This past year, I've gotten a lot of use from the Berkey Sport bottle – I even took it on vacation so I was able refill on water wherever we went.  The prices for most of these items have dropped for Black Friday since I wrote this article.
Here are a few ideas for preparedness gifts for various budgets:
Weather Radio with Flashlight, Solar Power and Cell Phone Charger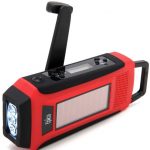 Priced around $22
Fold'n Go 2-Burner Stove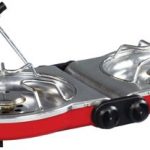 Priced around $80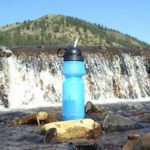 Priced around $28
Solar Watch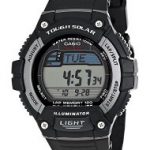 Priced around $27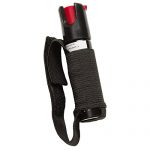 Priced around $10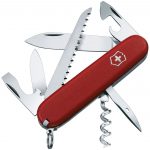 Priced around $21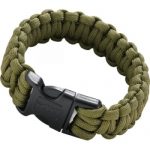 Priced around $10
Books
Prepare Your Family for Survival by Linda Loosli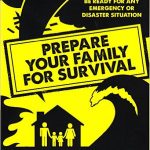 Priced around $10 on Kindle
Priced around $12 on Kindle
My latest book, The Penny-Pinching Prepper
Priced around $9 on paperback
These preparedness gifts will get a lot of use.  It's not all about giving "stuff."  If you prefer, you can still give the gift of preparedness by helping someone accomplish a chore that they never get around to doing:
Back up documents and photos for a close relative
Share some skills that you have as knitting, canning, yogurt making, breadmaking or cooking lesson for a treasured family recipe.
Build a texting tree for someone.
Make water proof matches or firestarter with household items such as cotton balls and petroleum jelly and packaging a handful in a jar labeled Emergency Fire Starter, with instructions.
Sharing your knowledge and time is just as valuable as giving an item.  We all want to help our loved ones prepare and Christmas is a great time to spread the "joy of preparedness" in subtle ways.
© Apartment Prepper 2017