Written By Bernie Carr
Emergency gear expenses can add up, so why not take advantage when deals abound? I wanted to share a few Prime Day deals that I spotted (full disclosure-this site is an Amazon Affiliate. We receive a small percentage from Amazon from purchases from our links, at no additional cost to you).
You should pick up items you have on your list of must-haves for emergency and survival. This would also be a good time to shop early for Christmas gifts. I like to gift emergency gear to friends and family to help them prepare for emergencies.  Here are items that a currently offered with good discounts:
Water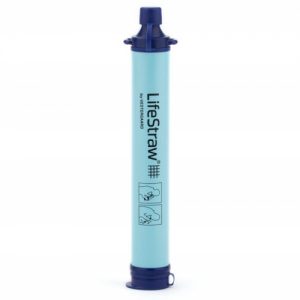 The Lifestraw Water filter   $9.89
Removes bacteria & parasites: The microfiltration membrane removes 99.999999% of waterborne bacteria (including E. coli and salmonella), and 99.999% of waterborne parasites (including giardia and cryptosporidium).

Removes microplastics: Removes the smallest microplastics found in the environment (down to 1 micron), and reduces turbidity down to 0.2 microns.
Food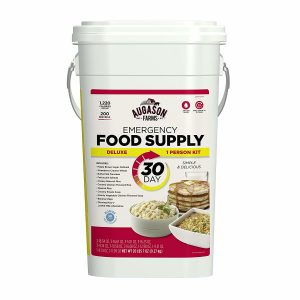 Auguson 30-day food supply $85.99
200 Total Servings and 37, 080 Total Calories

1, 236 Calories per day

24 Pouches and 11 Total Varieties
Emergency Cooking Stove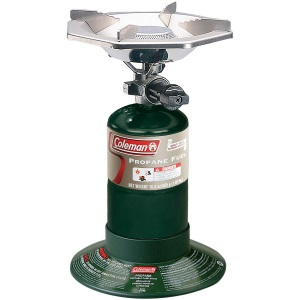 Coleman Portable Propane Stove $19.99
Fits up to an 8-inch pan

Burner and base separate from 16.4 oz. propane cylinder (sold separately) for compact, easy carrying
Lighting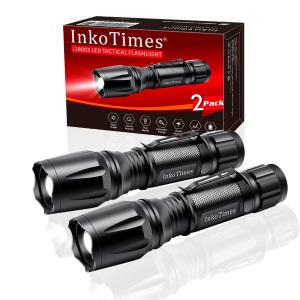 InkoTimes LED Flashlight – $15.99
ULTRA BRIGHT & 5 Modes – 80% brighter than normal flashlights, easily light up an entire room or focus on objects up to 1200 feet away! 5 useful settings (High|Medium|Low|Strobe|Emergency).

LONG LASTING – Each flashlight is powered by 3 AAA batteries or 1 button top 18650 rechargeable battery (Batteries not Included). Optimal performance throughout 100,000 hours lifetime.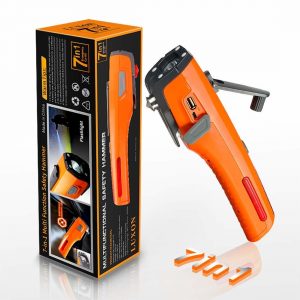 LUXON Emergency Tool 7-in-1 Car Safety Tool and Flashlight  $26.99

Includes Window Breaker Seat Belt Cutter LED Flashlight Rescue Tool Contains USB Charger SOS Light & Hand Cranking Charge for Vehicle Escape/Field Survival
Communications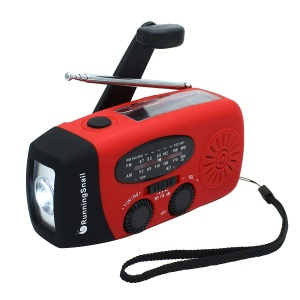 RunningSnail Emergency Radio  $21.90
AM/FM & NOAA weather radio

Includes

1000 mAh power bank for charging your iPhone & cellphone via Micro-USB cable directly, no need of adapter anymore.
Baofeng Ham Radio  $45.00
Shelter/Warmth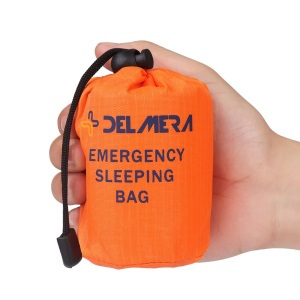 Delmera Emergency Sleeping Bag $11.99
STAY WARM AND ALIVE IN EXTREME CONDITIONS—Originally designed by NASA for space exploration, these insulating mylar bags provide compact emergency protection in all weather conditions by reflecting back and retaining 90% of a survival victim's body heat.

Lightweight and compact—Dimension: 3.08 ft x 6.73 ft(37*80.7 inches), enough to accommodate an adult; Lightweight at 4.6 oz, easy to carry; fits in the palm of your hand.
Survival Knife
Gerber Bear Grylls Ultimate Knife, Serrated Edge $50.55
I've owned this type of knife for years and it has worked well without any issues.
Includes a fire starter
Survival Gear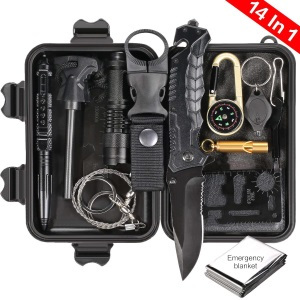 Puhibuox Survival Gear Kit 14 in 1 $29.99

Includes

military knife, fire starter, compass, tactical pen, emergency blanket, wire saw, flashlight, water bottle clip, mini led light, whistle, multitool card, straight screwdriver, waterproof case, carry bag and instructions.
First Aid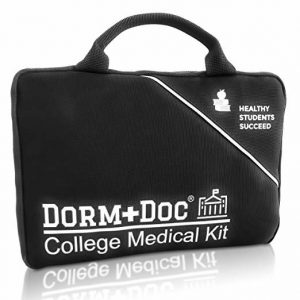 College First Aid Medical Kit $49.99
Includes:

1 60 second digital thermometer. 12 doses each of APAP (aka acetaminophen) 325 mg (2 tablets/dose) , ibuprofen 200 mg, Diphen 25 mg (aka Benadryl), Cold Relief multisymptom ( 2 tablets/dose) 8 doses Diamode (loperamide aka Imodium) 2 mg, 10 doses chewable antacid tablets, 6 antiseptic wipes, 6 packets triple antibiotic ointment, 4 packets Burn cream with lidocaine, 6 packets hydrocortisone cream 1%, 10 regular band aids, 3 2x 3 band aids, 3 fingertip band aids, 1 roll first aid tape, 1 scissors, 1 rolled gauze, 1 pair non latex gloves, 12 Cherry cough drops, 2 packets of Squincher Fast Pack electrolyte replacement grape flavor, one permanently attached laminated color coded instruction page.

Good first aid kit for anyone, not just college students.
I will update throughout the day if I find good deals.
Image by athree23 from Pixabay