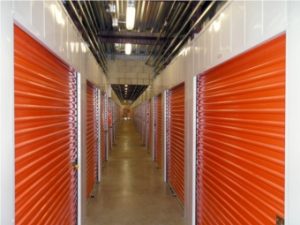 If you're looking to use a public storage facility to store personal or business property, you'll want to be sure that facility is safe and secure. Along with concerns about convenience, temperature controls, and accessibility, before selecting a storage facility, you'll want to examine the security they offer and any information regarding security breaches.
Security options for storage facilities should include burglar alarms, smoke alarms, restricted access guarantees, security cameras, and employee background assurances.
Just as with a security system for your own home, the storage facility for your belongings should include a security alarm system that combines intruder prevention and fire alert systems. The security alarms used by a storage facility are most effective when they are connected to a monitoring service that can contact local emergency personnel from the police department to the fire department. Every individual storage unit should include a separate alarm security system that's linked, through sensors, to the main security system. Security cameras should be a part of any overall security system, and while not necessarily needed at every storage unit, should provide a clear view of entrances and exits to the storage facility, or if the facility is a multi-leveled one, to every floor of the facility. The cameras should be monitored 24-7.
Additionally, storage facilities should allow only restricted entry to the facility. Having a visitor simply sign in to enter is not secure enough – utilizing a security password for entrance is ideal. Many secure storage facilities provide key pads which renters use to type in a security code; and often facility staff are not able to access this information, only the renter. Other facilities utilize key card systems that allow a renter to swipe an identification card for access to their specific unit or to an elevator that takes them to the floor their unit is located on in multi-story units.
Be sure to examine a storage facility first hand, before renting a space. After all, even if a storage unit is owned by a company with multiple facilities, not every facility is alike. There are always differences in security systems, as well as temperature controls, and single versus multiple story storage facilities.
Also, as many storage facilities break-ins happen when would-be thieves pretend themselves to be customers, and gain access to the facility's storage areas, check on the type of individual unit locks as well as the positioning of security cameras. The most secure storage facilities use cylinder type locks without exposed hasps, as opposed to traditional padlocks which can be accessed with bolt cutters.
Naturally, a facility that has security alarms on every individual storage unit is the most secure, as these systems can only be accessed by the individual renters entering their private security code.
Another security measure to check on is the use of security cameras at the storage facility. Make sure that security cameras are well positioned at the storage facility you select, and that footage is recorded 24/7 and stored for a reasonable amount of time.
And, check the climate control measures employed at the storage facility, too. Climate control means that humidity, heat, and cold fluctuations are much less likely to occur and damage your property.
Lastly, take a look at insurance options for your stored belongings. Storage insurance should be offered for purchase at the rental facility directly, but evaluate the cost before you buy. Often your home owners or renters insurance will cover goods stored at no additional cost to you or your family.
A storage facility that offers individual, personalized security access to a storage unit, provides security cameras, and has a security system that is monitored around the clock, should provide all the safety and storage benefits you need.
Madison Parker is a security specialist whose passion for safety has led to the creation of her home security blog.