Written by Bernie Carr
Even tiny patio gardens are not immune to pests. Now that the fall growing season has started, I have added a few herbs that I was unable to grow in the summer, cilantro and basil. The mint has grown well since spring.
I recently noticed holes in the leaves of my basil and mint plants. Usually I use soap spray and that has worked, on soft-bodied insects such as caterpillars, but I am always looking for solutions to pest problems.
I found a new natural bio-pesticide spray and I am trying it out: it is a mixture of water and kitchen scraps I used to throw away on a daily basis: onion and garlic skins. Now I am saving all the onion and garlic skins I use, add them to water in a repurposed, disposable bottle.
How does this bio-pesticide spray work?
According to the Ask A Prepper website, the mixture contains sulphur compounds:
These sulfur compounds are toxic to insects, parasitic nematodes, slugs, snails, and fungi. They are also effective insect repellents, meaning you don't just kill the pests on your plants today, but keep them away in the days to come.

Source: Ask A Prepper How To The Best Pest Killer That You Already Have In Your Pantry
They keep pests away too? Yes please! My soap spray formulation works to get rid of pests, but I have not known it to keep bugs away.
Precautions
Because the main ingredients, garlic and onion are toxic to dogs and cats, keep the mixture away from your pets.
Also, the smell is very pungent, so be careful you don't get it on your clothes as the smell will stay on.
How to make the bio-pesticide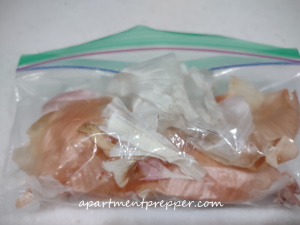 Collect garlic skins, onion skins – any type of onion such as brown onion, sweet onion, shallots that you happen to be using. I saved mine in a sealed container.
When I had a good amount, I added the skins to a glass container (recycled pickle jar).
I then added water.
Soak the skins for a couple of days.
The mixture turned brownish. I strained the mixture into a spray bottle.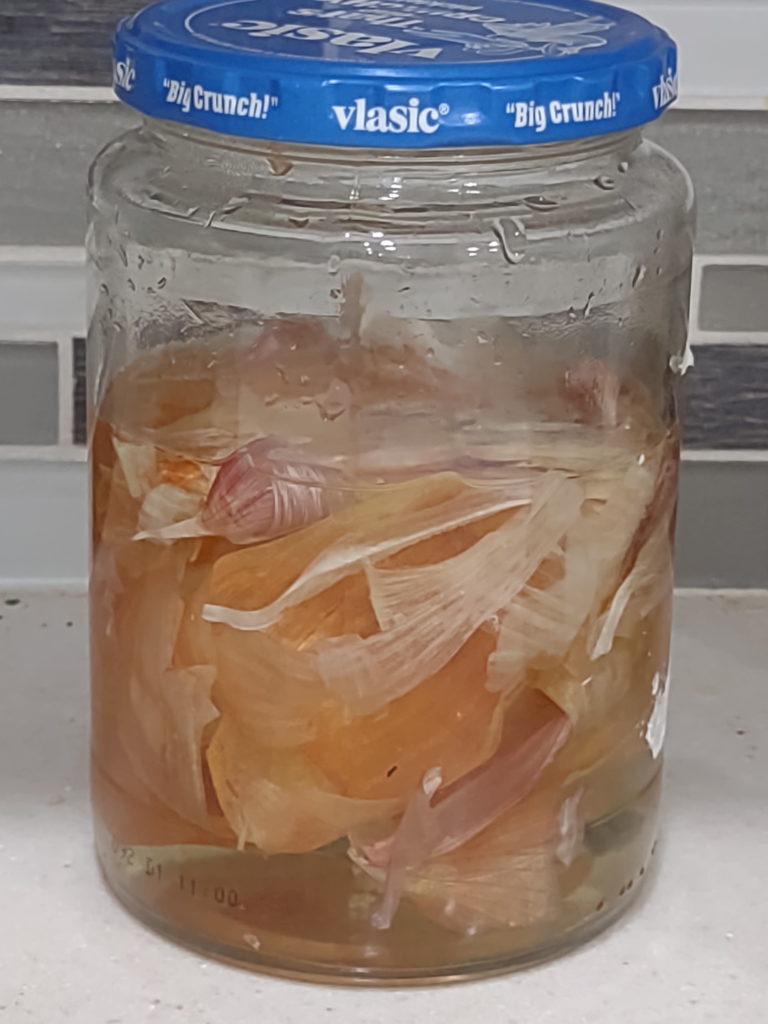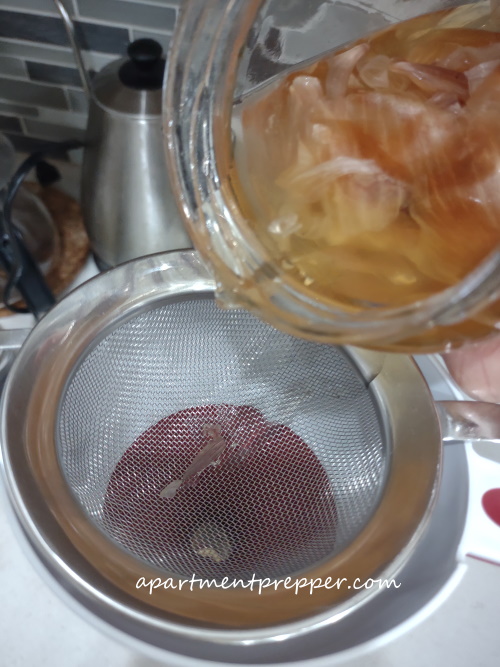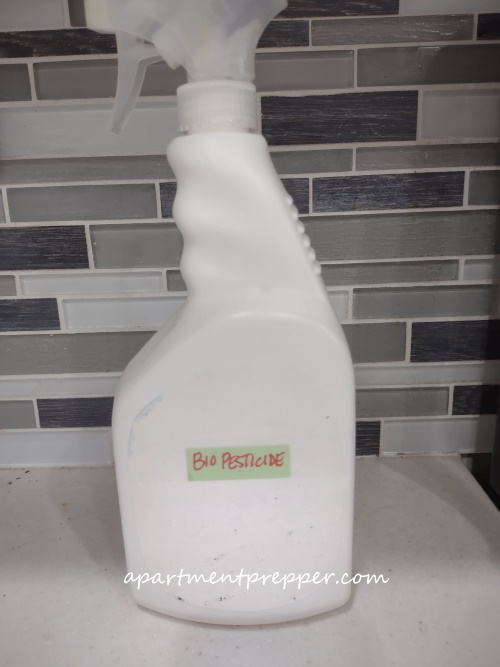 How did it work?
I used the bio-pesticide on mint and basil plants that has an infestation.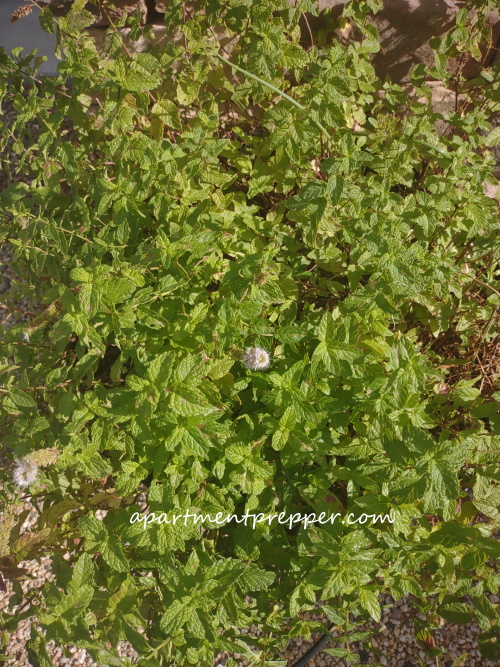 After a couple of days, I noticed the plants no longer had bugs.The bio-pesticide appears to have worked!
Thanks to Ask a Prepper website for posting the bio-pesticide recipe!
---
We are an affiliate of Amazon.com, which means we received a small commission if you click through one of our Amazon links when you shop, at totally no cost to you. This helps keep the lights on at the blog. Thanks!
Bernie Carr is the founder of Apartment Prepper. She has written several books including the best-selling Prepper's Pocket Guide, Jake and Miller's Big Adventure, The Penny-Pinching Prepper and How to Prepare for Most Emergencies on a $50 a Month Budget. Bernie's latest e-book, FRUGAL DIY has just been released on Amazon. Her work appears in sites such as the Allstate Blog and Clark.com, as well as print magazines such as Backwoods Survival Guide and Prepper Survival Guide. She has been featured in national publications such as Fox Business and Popular Mechanics. Learn more about Bernie here.